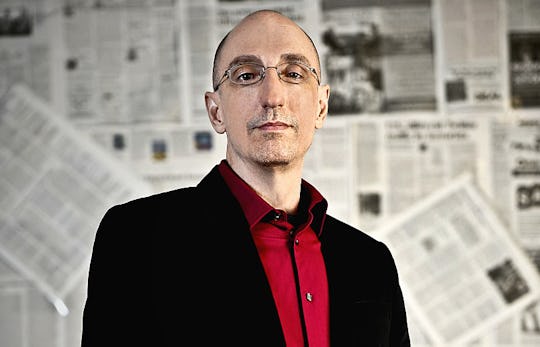 Neil Jacobs/CBS
Who Is Jim Clemente On 'The Case Of JonBenet Ramsey'? He Could Have Insight Into The Case
The upcoming CBS series The Case of: JonBenét Ramsey is building a team of professionals to dust off a cold case and see if the existing evidence could possibly reveal anything new, especially with the help of today's technology. Many of the assembled experts are specialists in their fields who may be able to shed new light on JonBenét Ramsey's unsolved murder. But who are these experts? Who is Jim Clemente on The Case Of: JonBenét Ramsey?
Clemente is a retired FBI agent and profiler, as well as a former prosecutor. He worked with the FBI for twenty-two years handling many different types of crimes, though he has particular insight when it comes to the investigation of sex crimes and victimized children. During his time as a prosecutor he worked for the Child Sex Crimes Prosecution Team in the Bronx; then, after joining the FBI, he worked with the FBI/NYPD Sexual Exploitation of Children Task Force. Considering the uncertainty surrounding the circumstances of JonBenét's death and possible (but unproven) abuse beforehand, Clemente seems like just the person to unravel these details. He has the necessary experience for an undertaking like reexamining the Ramsey case. Currently he consults on cases and works in television as a writer and technical adviser for Criminal Minds, Quantico, Secrets & Lies, and Those Who Kill.
Clemente was involved in the investigation back in 1996 when the murder occurred – as were others featured on the show, including forensic scientist Dr. Henry Lee, chief investigator James Kolar, former FBI agent James Fitzgerald, and forensic pathologist Dr. Werner Spitz – so it's a case he's had 20 years to puzzle over. In those intervening years, he's built up a great deal of experience when it comes to dealing with children who have been abused. And his career-long focus on child sex crimes comes from a very personal place; Clemente himself was abused as a child by the director of a Catholic camp and, as an adult, was instrumental in having the man convicted and jailed. His work in his own case led to his recruitment by the FBI.
Clemente knows where to look when it comes to finding a perpetrator. He told Greenville Online that "the vast majority are victimized by people they know and people they love," and that often the person who committed the crime will be the last person one expects. This could be especially relevant to the death of JonBenét, where suspicion has always fallen strongly on her family members despite a lack of indictment.
While there are always fears about sensationalism when it comes to televised true crime investigations, Clemente seems intent on uncovering the truth and he has the background to back it up.