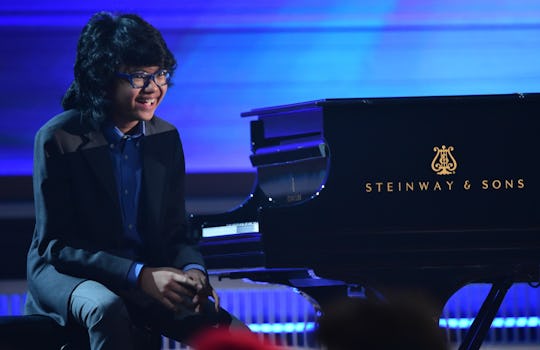 Robyn Beck/Getty Images Entertainment
Who Is Joey Alexander? Piano Prodigy Stuns At The Grammys
Many of the people at the Grammys have been honing their skills and working in the biz for decades. Performer Joey Alexander hasn't even been alive that long. Still, during his solo, the 12-year-old piano prodigy proved why he was deserving of his two nominations. So, if you haven't yet, do yourself a favor and find out more about who Joey Alexander is — we'll all be hearing about him for years to come.
With his nominations for his debut album, My Favorite Things, Alexander became the youngest Grammys nominee ever. Although the Indonesian preteen didn't win, he certainly earned new admirers with his performance.
Besides being just 12, the composer has only been in the United States for little more than one year, according to Alexander's recent interview with 60 Minutes. (No big deal, right?) Still, he's already made a big impression on people who know a lot more about jazz than me. As jazz radio director Gary Walker told Anderson Cooper, "At any age, his language is pretty special. But at the age of 12, you almost think, 'You know, I might even believe in reincarnation, perhaps.'"
Alexander's debut record, My Favorite Things, is available now for your listening pleasure — and a good dose of inspiration.