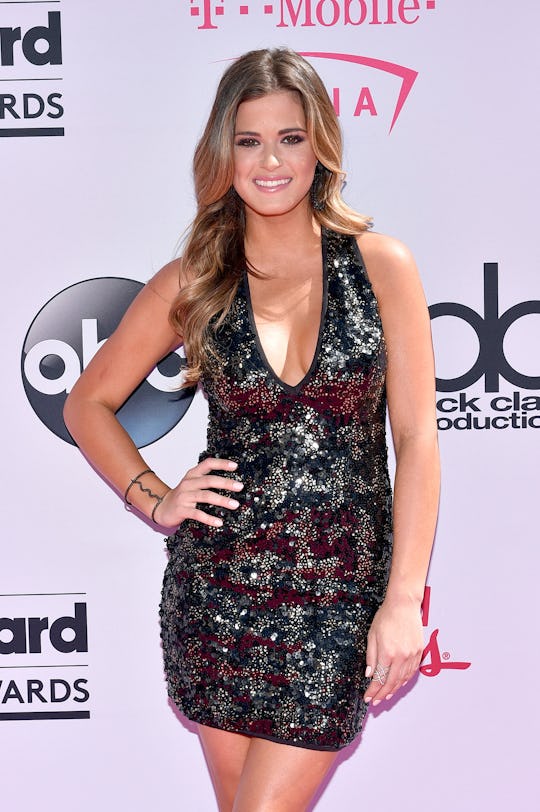 David Becker/Getty
Who Is JoJo Fletcher's Mom On 'The Bachelorette'? She Is All Of Us & An Inspiration
For Bachelor Ben Higgins, the hometown date with JoJo could not have been any more stressful. While JoJo's parents were welcoming and warm for the most part, her brothers, Ben and Matt, were a little harder to impress. Though Ben assured them that he cared deeply for JoJo, they still questioned his motives and his intentions for their sister. While Matt spoke, Ben fixed him with a steely glare. However, the real scene-stealer was JoJo's mom, who reacted to the stress of the moment the way any rational person would, and took a big swig straight from the champagne bottle. Who is JoJo's mom on The Bachelorette? JoJo's mom is all of us.
JoJo's mother, Soraya Fletcher, is basically a bad ass lady who is an inspiration to everyone. She is a proud Persian who immigrated to the United States from Iran many years ago. In her Bachelor bio, JoJo said, "I'm proud of my mother's background despite what social opinions are. It's important for me to stand up to people stereotyping Iranians." Soraya Fletcher's cultural background hasn't been discussed very much on ABC, but have a Middle Eastern figure in the forefront of the show is extremely meaningful to some people, such as in this article in USA Today.
Soraya's oldest children, her two sons, were actually born in the Middle East. She and their father divorced when they were very young, and she moved with the boys to the United States. They were raised primarily by their mother. Soraya met JoJo's father, Dr. Joseph Fletcher, in the US, and the rest is history. Soraya is also, like JoJo's father a doctor. While he is a gastroenterologist, Soraya's job is a little less messy. She received her PhD from Vanderbilt University and is a nurse practitioner in Denton, Texas.
Basically, JoJo has some very impressive footsteps to follow when it comes to her mom. This also means that Jordan and Robby will probably have to work extra hard to impress her. This is a woman who never accepted less than she deserved from her life, and she's hardly going to let her daughter do any different. I cannot wait to see what she makes of JoJo's two guys.