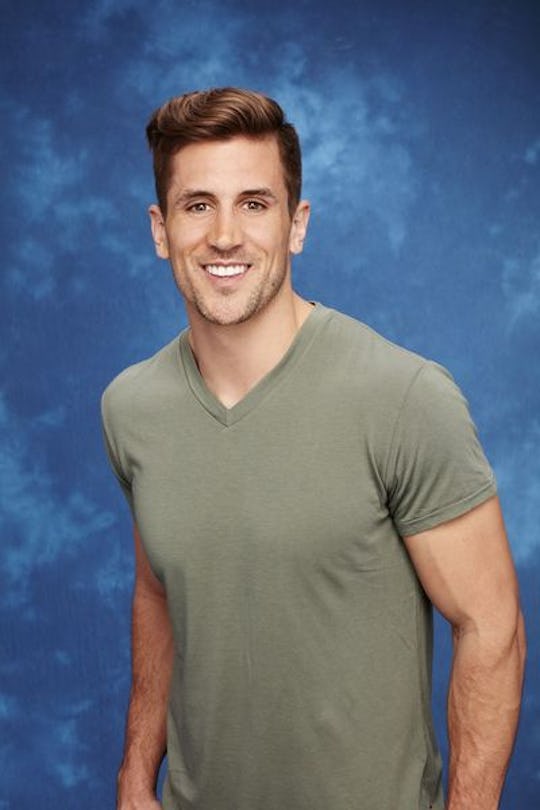 Craig Sjodin/ABC
Who Is Jordan Rodgers On 'The Bachelorette'? He's More Than His Famous Brother
The new upcoming season of The Bachelorette follows former Bachelor contestant JoJo Fletcher, who almost made it all the way to the winning spot before losing out at the last moment. She seemed like a clear frontrunner from the very beginning, but are any of the contestants competing for her heart standing above the crowd yet? There are a few promising guys, and one among them has a pretty famous brother. So, who is Jordan Rodgers on The Bachelorette?
He's the brother of none other than Aaron Rodgers, quarterback of the Green Bay Packers, though Jordan is a pro in his own right, too. Bachelorette host Chris Harrison picked Jordan out of the lineup immediately, describing him as "very interesting" and noting that Jordan and JoJo (would their couple name be JoJordan?) sparked together right away. Despite Jordan's charm, Harrison said it wasn't always certain if he was really there for love or to further his own fame, maybe angling for a chance at his own turn at being the Bachelor. "He's got game and is very good at wooing JoJo, but she sometimes has a feeling about it being potentially too good to be true," Harrison said.
JoJo might be wary of Jordan's appeal, but before you get a chance to judge for yourself, let's take a look at some things you should know about Jordan.
He Has Another Brother
Turns out there's a third Rodgers brother, Luke. Though Luke was a high school athlete, he didn't continue on with sports like his brothers. Instead, he's the CEO of Pro Merch, a company that makes custom shirts for sports teams.
He Was a Pro Football Player, Too
Jordan signed briefly with the Jacksonville Jaguars before going on to play for the Tampa Bay Buccaneers and the Miami Dolphins. He was a quarterback for the BC Lions in Canada before retiring in 2015.
He's Got Some Moves
As Jordan's Instagram proves, he's not afraid to bust out a sweet move now and then — always a good quality.
He's Got A Sense Of Humor
If his taste is movies (and costumes) is anything to go by, then Jordan isn't a guy who takes things too seriously.
He Coaches Kids
Though he's retired, football is still a part of Jordan's life. Now he coaches kids to give them the skills they need to succeed.
He Can Make Furniture
Jordan seems to be a big DIY fan, and his Instagram is full of pictures of furniture he's built himself. That's definitely pretty impressive.
It seems clear why someone like Jordan would spark with JoJo, but you'll have to wait and see to find out if he wins her over.