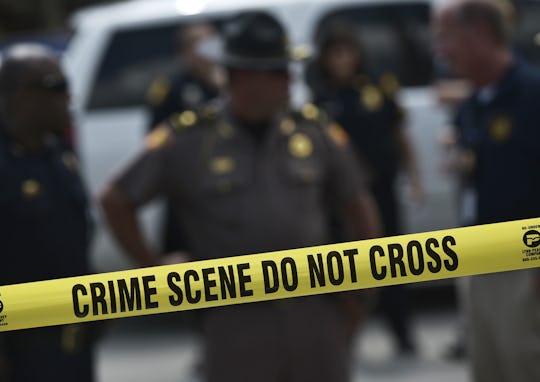 MANDEL NGAN/AFP/Getty Images
Who Is Juan Ramon Guerrero? The Pulse Nightclub Victims' Names Have Been Released
Just after 2 a.m. on the morning of June 12, a gunman entered Pulse nightclub in Orlando and killed 50 people, wounding 50 more. ISIS has since claimed responsibility for the attack at Pulse, and now that immediate family members have been notified, details on the victims from Pulse nightclub have been released. Among the first victims named in the Orlando terror attack is Juan Ramon Guerrero.
(Update: The FBI has updated the death toll to 49 victims. The shooter was also killed.)
And though details slowly trickle out on who Guerrero was and how we'll be remembered, it's important to take note of President Obama's comments on the Orlando terror attack. In a statement given to the nation, Obama said,
In the coming hours and days, we'll learn about the victims of this tragedy. Their names, their faces, who they are, the joy they brought to families and to friends, and the difference they made in this world.
And however devastating, Obama's message is important. He's not asking us to pay attention to Omar Mateen, the gunman behind the attack who police shot and killed. In fact, he's not even paying attention to Mateen — he doesn't even mention him by name, only addressing him as the "killer." It's an important distinction to make because right now, while police and intelligence agencies do the hard work of piecing together what, exactly, led Mateen here, the public has one job: to remember the lives lost and the loved ones who are in state of mourning.
Though details on the 49 victims are slowly and steadily trickling out, we know a little bit about the person Guerrero was. According to The Daily Beast, Guerrero was 22 years old. Guerrero was at Pulse the night of the shooting with his boyfriend, Drew Leinonen, according to BuzzFeed. In the days ahead we'll likely learn more about who he was. But what we do already know is that Guerrero was someone to somebody else. He mattered. He belonged to people. And with that devastating news is the heartbreaking reality that he will be missed — beyond measure — by the people who loved him and by the communities he was a part of.