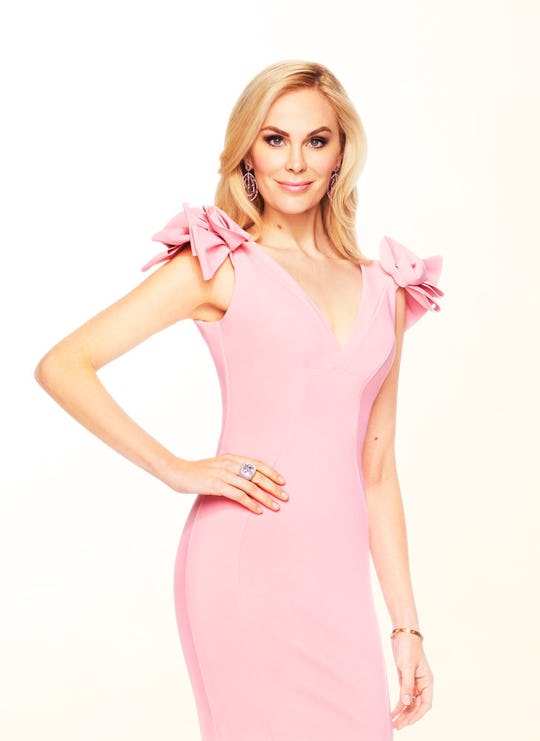 F. Scott Schafer/Bravo
Kameron Westcott's Husband Has A Profitable Career
The 'Wives of Dallas have welcomed to their ranks two new women, along with their houses, their small dogs, expensive jewelry, and doting husbands— some of whom we have yet to get to know very well. So who is Kameron Westcott's husband? The Real Housewives of Dallas couple is definitely living it up, as everyone should do when they're a Real Housewife. Unfortunately, it is still unclear whether Kameron's husband, Court Westcott, will be one of those Real House-husbands who really, really want to be a part of the main cast and get almost as much screen time as the titular Wife.
So far all I can really tell about Court is that he is a man, a very rich man, with the very vanilla-sounding job of investment banking and a lot of family money, according to Kameron's claim that the "Westcott name is very prominent" in Dallas. Kameron and Court apparently met when Kameron was only 22 years old. She has said of her husband that he asked her out a grand total of eight times before she finally agreed to go on a date with him. His persistence appears to have paid off because now the couple have been married for eight years. They have two adorable children together and live in a lovely house in Highland Park, said to be one of the most affluent and and exclusive neighborhoods in Dallas. Or something.
Court's father, Carl Westcott, founded Westcott LLC in 1996 as "an entrepreneurial investment platform" according to the company's website. Since then, it has grown exponentially, and now Court is a managing partner there. According to his LinkedIn, Court has been working there for the past 16 years, which explains where his and Kameron's lavish lifestyle comes from. His LinkedIn also includes the extremely intriguing detail that he founded Polish, a chain of high-end nail spas in the Dallas area. So I guess we know now where Kameron goes to get her nails done. But Court is not all business.
While I haven't been able to find any social media accounts for Court, he features prominently on his wife Kameron's accounts. Kameron shows lots of images of the whole family doing fun activities like berry picking, going shopping in New York City, and celebrating their oldest child's kindergarten graduation.
It's too early to tell whether he'll be a husband in the background, just showing up once in a while to offer his wife some support, or whether he'll get right in the action like P.K. on The Real Housewives of Beverly Hills. I can't wait.