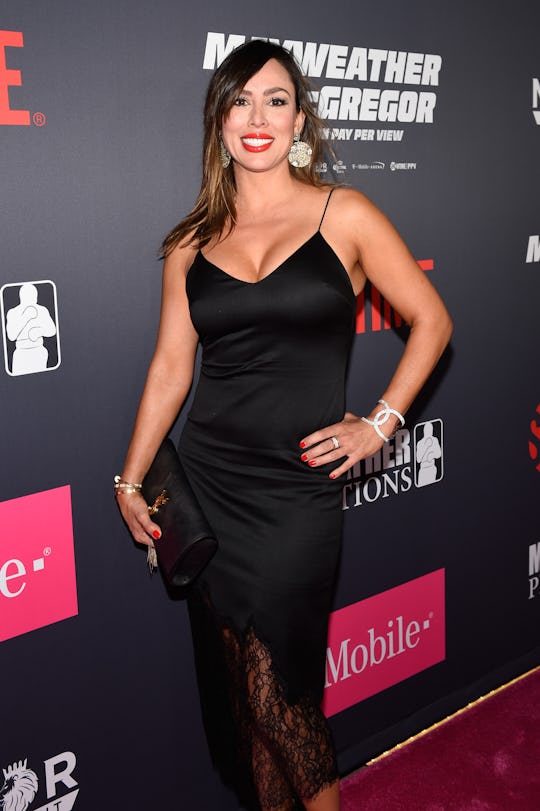 David Becker/Getty Images Entertainment/Getty Images
'RHOC' Stars Kelly Dodd & Vicki Gunvalson's Continue Fighting About Kelly's Ex
Last year, Real Housewives of Orange County star Kelly Dodd divorced her husband, Michael Dodd, and she seems happier for it. However, when it came to her attention that her friend and reality co-star Vicki Gunvalson knew that Michael was dating someone new, Kelly was less than happy. So who is Michael dating now and will the drama between Kelly and Vicki ever end?
In the second episode of Season 13 of RHOC, Kelly confronted Vicki about setting up Michael after learning about it when Vicki did an interview with The Daily Dish. Vicki claimed she did not really set Michael up per se, but that she had a barbecue and he was there along with one of her friends who he is now dating. Vicki also confessed to having gone on multiple double dates with her husband and Michael and his new beau, much to Kelly's dismay.
For Kelly, it was not the fact that Michael was dating again, but that Vicki not only did not tell her about it, but was going on double dates with the new couple. "...it made me really sad that she was trying to nonchalantly just brush it off: It wasn't her fault," Kelly said about her fight with Vicki. "She didn't need to tell me; Michael should have. It felt like somebody got a knife and just stabbed me in the back."
Although this fight has continued to drag on and Michael's new girlfriend has come up multiple times now, there is not much information to be found about her. Since he and Kelly split, Michael has been keeping a pretty low profile. You will not find him on social media except for in Kelly's pics and one would assume that it was agreed upon that his new girlfriend's name wouldn't be mentioned on the show, since somehow it has not come up in conversation.
Thus, Michael's new girlfriend will remain a mystery, and that is absolutely her and Michael's right. Since Michael is no longer with Kelly there is need for him to be a part of the show anymore, nor does his new relationship need to be a part of the show. However, in a way it very much still is.
Kelly and Vicki's fight in episode two has yet to be really resolved, leading to the issue continually coming up still. Although Vicki had apologized and Kelly claimed to forgive her, in last Monday's episode, Kelly brought the issue up again, making sure Vicki knew that Vicki was the only one who believed she was in the right. Vicki, however, could care less.
Later, Kelly brought her new boyfriend to dinner, though there was no real reason for him to actually be there. It kind of seemed like she was purposefully flaunting her new man in front of Vicki to prove she was truly over Michael, but if that was the goal it was futile. Vicki was so obviously over the whole thing that for all of Kelly's efforts she is really only hurting herself at this point. Still, that will not stop Kelly from raising the issue again.
In the preview for the next episode, Kelly is seen once again saying that Vicki set up Michael with his new girlfriend. This of course leads to another argument between the two women, with Vicki still claiming she has only been a good friend to Kelly while Kelly claims she has only been a good friend to Vicki. Honestly, this fight is getting pretty old. These two either need to actually forgive and forget, or call it quits on their friendship for good.
The Real Housewives of Orange County airs on Monday nights on Bravo at 9 p.m. ET.