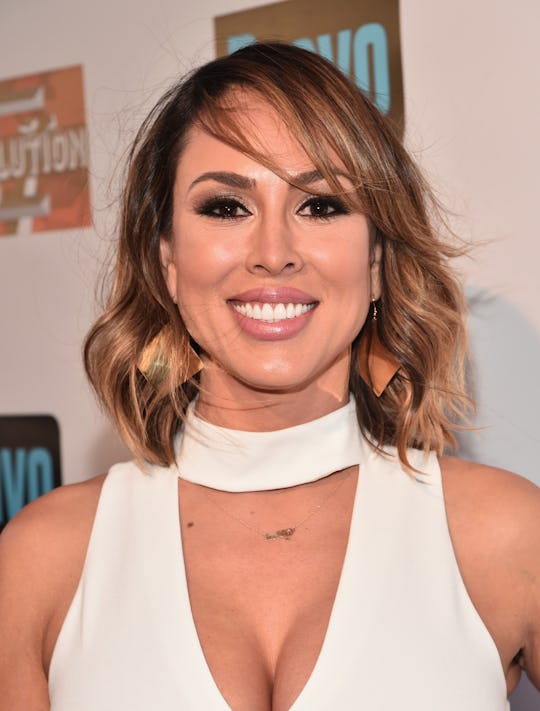 Alberto E. Rodriguez/Getty Images Entertainment/Getty Images
Who Is Kelly Meza-Dodd's Husband On 'Real Housewives'? Michael Dodd Is Taking A Work Break
On Season 11 of The Real Housewives of Orange County, newcomer Kelly Meza-Dodd is bringing a full house to the show. She lives with her daughter Jolie, her mom, Bobbi, her younger brother, Eric, and her husband Michael Dodd, who until recently was Chief Operating Officer for LeapFrog, and is now spending all his time at home with the rest of the family. Husbands and boyfriends tend to play a big part in the Orange County women's drama, and I would like to know more. Who is Kelly's husband?
Michael Dodd graduated from Texas A&M University, and his first job was as the Purchasing Manager for Reliant Energy, where he worked for 7 years. For next two decades, Michael climbed steadily up that corporate ladder until he achieved the enviable position of COO for LeapFrog, a major tech toy company that creates educational computer toys for children. I'm pretty sure my little brother had a LeapPad when we were kids, now that I think of it. But in February 2016, he cashed out of his company, presumably through his stocks, and is not currently working, according to his LinkedIn. This will probably give him lots of free time to interact and film with the Orange County housewives. I'm officially excited.
According to Kelly's bio, she and Michael are just now in the process of recovering from a rocky period in their marriage. In Orange County, the Housewives' relationships with their husbands and boyfriends can sometimes be even more drama-filled than their relationships with the other ladies. Shannon Beador dealt very publicly with her husband's infidelity last season, and Vicki Gunvalson dealt with her divorce, as well as her relationship with series villain Brooks Ayers. In the previews for Season 11 of The Real Housewives of Orange County, even the Heather and Terry Dubrow's marriage seems to be going through some troubled times as Terry admits, "I'm not a good father."
Truly, I hope that Kelly and Michael's marriage is on the mend, and that they're headed toward nothing but good times in the future. But, with a rocky past, it might not be easy.