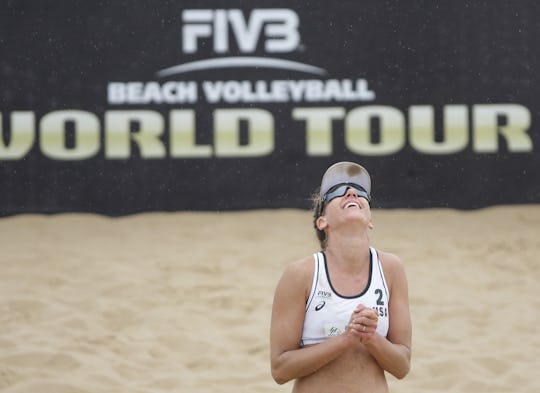 Zhong Zhi/Getty Images Sport/Getty Images
Who Is Kerri Walsh Jennings? The Mother Of 3 Is No Stranger To The Olympics
If you're a beach volleyball fan, you'll likely recognize a familiar face in Rio: Olympic volleyball champ Kerri Walsh Jennings is back for her fifth Olympic Games, and the mother of three is looking forward to the challenge. "Aug 18, 2016, I want to be winning a gold medal," Walsh Jennings told The Los Angeles Times in 2013. "I know the date, I know where I want to be and I know what I want. All these things are leading up to it."
While competing in the 2012 Olympics, the 38-year-old, three-time gold medalist was actually pregnant with her third child, Scout. While preparing for the 2016 Olympics, Walsh Jennings and her family traveled the world for her training. "I'm making this choice," she told The Post Game. "My family and I made it together, that we're going to go win a gold medal together and we're not going to be together the whole time."
She's acknowledged that balancing being a pro athlete and being a parent isn't always easy, and, at times, her family has been tested by her grueling schedule. But, as she told The Los Angeles Times:
It's the hardest thing I've ever done in my life, but it's the [most fun] thing at the same time.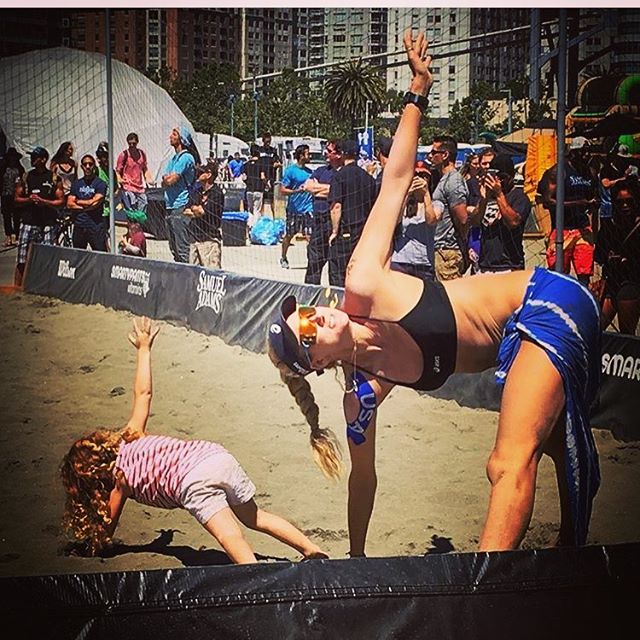 If she wins gold in Rio with partner April Ross, Walsh Jennings would become the fifth woman in history to win gold in the same event at four Olympics in a row, according to The Washington Post. But those accolades mean more now than ever before, thanks to her family, she told The Post Game:
Before I had more kids, I was like, this feels trivial. I'd been playing for so long, and I was like I need balance. All my eggs are in this one basket and it's very self-centered and self-focused. They gave me that perspective and balance I thought I was missing. It took my game and my desire and my passion for life to the next level. I am hugely indebted to my children.
If she clinches the gold this year, Walsh Jennings would also set a new record, becoming the oldest beach volleyball gold medalist. "People love talking about age, and I guess it's understandable because I'm playing against mostly 20-year-olds," she told The Los Angeles Times, continuing:
But I feel the way I feel. I have a lot of passion in my heart and a lot of room for improvement. That's what I look at. I don't ever want to call myself old, because then I'll start feeling old. That's illegal in my sport.
With any luck, Scout — who was just a five-week-old fetus during Walsh Jennings' last Olympic games — will be able to watch her mom achieve some personal goals and clinch some world records in Rio. It sounds like Walsh Jennings and her troupe are certainly ready for it.