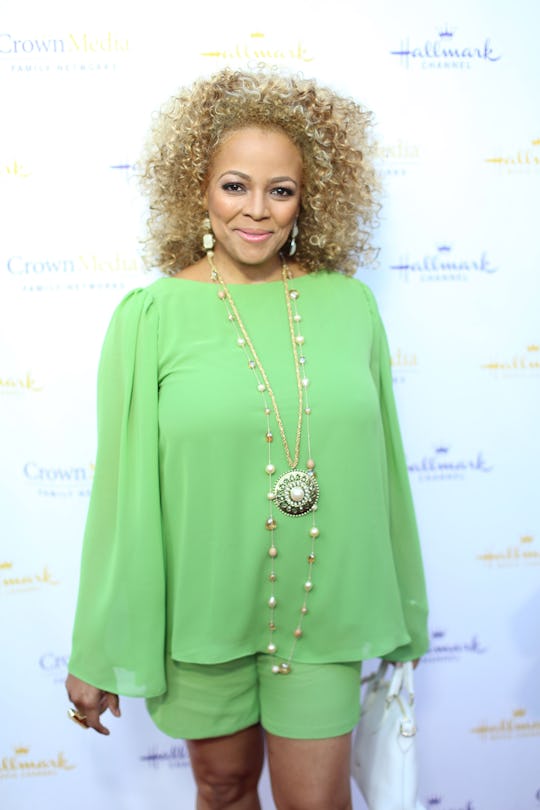 Mark Davis/Getty Images Entertainment/Getty Images
Who Is Kim Fields On 'Dancing With The Stars'? You've Definitely Seen Her Before
When the new cast of Dancing with the Stars cast was announced, you may have seen some familiar faces, but maybe you just couldn't put your finger on how you knew them. If you watch The Real Housewives of Atlanta you probably recognized Kim Fields as the latest addition to the infamous shade-filled show. Now, Kim Fields is joining Dancing with the Stars to show off her moves to fans. But, even though Fields is vacationing with the Atlanta Housewives now, she is also a very successful actress who has had a career most actors would dream of. So, how else might you know Kim Fields, and what has the Dancing with the Stars celebrity done in the past?
Prior to her latest gig quite literally fielding shade from all directions on Real Housewives of Atalanta, Fields has starred in multiple TV shows and made many appearances on a few different series and movies. Her career has spanned her entire life, having started as a child actor in Facts of Life when she was just 10-years-old. She has not stopped working since then and will definitely steal your heart on Dancing with the Stars. Here are some of the shows and films you may have seen Fields in.
The Facts of Life
Kim Fields' most famous and well-known role is probably that of Dorothy "Tootie" Ramsey Williams on the popular '80s sitcom The Facts of Life, a spin-off from Diff'rent Strokes. As the youngest main character and the only African-American girl on the show, Tootie played a big role. Best known for her roller skates, gossipy nature, and her braces, Tootie's most famous line, "We are in trou-ble!" is one thing Fields will always be known for.
Living Single
In the '90s, Fields played a similar, grown up version of Tootie, on the popular sitcom Living Single, set in Brooklyn, New York. Appearing as Regina "Régine" Hunter, Fields played the gossip loving roommate that was childhood friends with Queen Latifah's character, Khadijah. The show also starred Kim Coles, Erika Alexander, and Terrence "T.C." Carson.
Kenan & Kel
Although she only appeared in a few episodes, you may remember Fields as Ms. Horn, the teacher Kenan and Kel thought might have a crush on Kenan. (Her line about needing a "tall, strong, man" might spark your memory.) Not only did Fields star in the episode, she also directed it. She later appeared on the show again as Principal Horn, who gets hit in the face with chocolate pudding as part of the senior prank.
The Fresh Prince of Bel-Air
Although Will dated a lot of different girls on Fresh Prince, you may remember Fields' character, Monique, because of the extreme lengths Will went to try to sleep with her. Fields' character refused to have sex before marriage, so Will and and his best bud, Jazz, concocted a ridiculous plan to set up a fake wedding so Monique would think she and Will were married and sleep with him. Although the plan worked, Will's conscience made him back out at the last second and tell Monique the truth. Of course Monique was furious, and Fields' character never returned to the show.
What to Expect When You're Expecting
This movie had a big cast, so you may have missed it, but Fields played a small role in this film as the social worker that helps Jennifer Lopez's character through the adoption process. Check out the hilarious clip of Fields' character questioning Lopez and her husband's ability to be parents.
Dancing with the Stars is just one more thing Fields can add to her long resume. Whether she wins the Mirror Ball Trophy or not, I'm sure this certainly won't be the last we see of her.