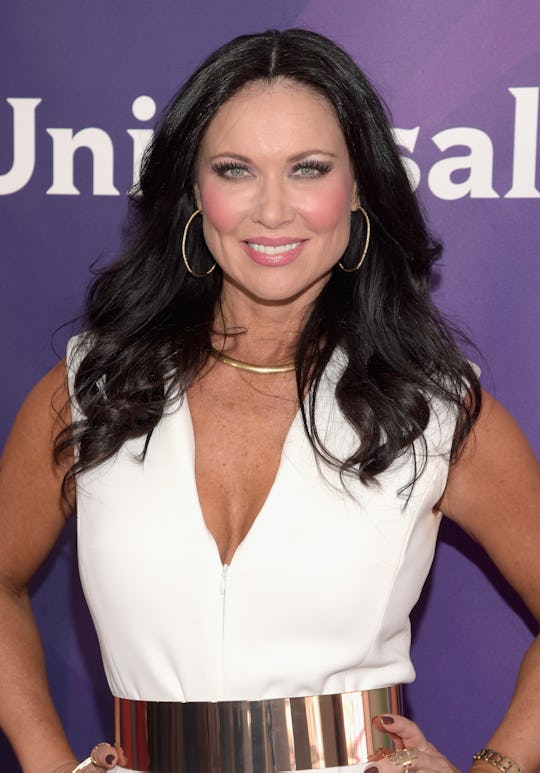 Jason Kempin/Getty Images Entertainment/Getty Images
Who Is LeeAnne Locken's Boyfriend On 'The Real Housewives Of Dallas'? You May Know Him
Bravo is moving down south with the premiere of The Real Housewives of Dallas. It's basically the perfect city to move to, after all, everything is bigger in Texas. Each cast member is bound to make an impression on viewers, but this time around, there's a chance one of the partners of a cast member — specifically LeeAnne Locken's boyfriend — might have already made an impression on some. So, who is LeeAnne Locken's boyfriend on Real Housewives of Dallas?
On this version of the franchise, LeeAnne Locken is the only unmarried Dallas Housewife. She is, however, in a very committed relationship with Rich Emberlin, her boyfriend and notable silver fox. So who is Rich Emberlin? It turns out, you may have seen him before.
LeeAnne started her career in show business early, working with her parents as a toddler at a carnival in the summers. From there, the Houston native has pursued an acting and modeling career. She competed in the Miss USA Pageant, and made it into the top 10 in 1989. She was then cast as one of the Miss USA competitors in the classic Sandra Bullock flick, Miss Congeniality. She was the one with the talent for making balloon animals, in case you were wondering. (We'll have to wait and see if this is something that will come up on the show.)
It makes sense then, that Locken would choose to date someone with some experience in the spotlight. Her boyfriend, Rich Emberlin, is no stranger to reality TV. Emberlin is ruggedly handsome in a Harrison Ford type of way, with a full head of salt and pepper hair, which goes perfectly with his line of work as a Dallas city cop. It makes sense then that he would be cast as a series regular on the reality show, Dallas SWAT, which followed the city's SWAT team on their various assignments. The show aired on A&E and lasted three seasons, but it was popular enough to inspire the spin-offs Detroit SWAT and Kansas City SWAT. You might also recognize him from his episode of The First 48.
We'll have to watch and see if Rich will be eager to get back in front of reality television cameras this time around. Or, maybe he'll be content to fight the bad guys from the sidelines. Either way, it's guaranteed to be an exciting ride.