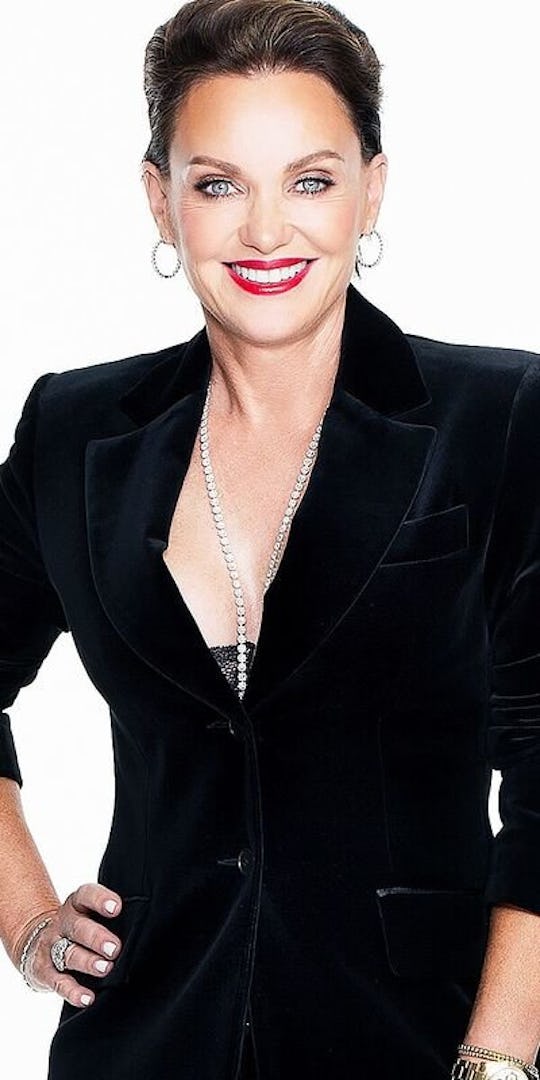 Bravo
This 'Real Housewives Of Auckland' Star Is No Stranger To The Spotlight
Bravo knows that there is no such thing as too many Housewives, which is why the network is debuting a brand new set of ladies, this time in the far away land of New Zealand. So who is Louise Wallace on Real Housewives of Auckland? Let's just say that when it comes to drama on TV, this isn't her first rodeo.
Louise's Housewife tagline is "I made my money the old-fashioned way. I inherited it," which implies that she's going to be on the "old money" side of things in "the city where new money meets old," which is how Auckland is described in the trailer. From a casual glance through Louise's social media accounts, it looks like she certainly has a flair for classic glamor. She's posted several pictures from a recent vacation in the ever-so-chic south of France, which is making me extraordinarily jealous. She also has posted pictures of herself sipping champagne while wearing a fabulous fur coat, bottles of Pellegrino (which is how fancy people hydrate), priceless, or at least very pricy, jewelry, and her cats. So basically she's just like us! Except with a way, way more money.
Between her acting and television career, her husband's advertising job, and I suppose her inheritance, Louise is estimated to be worth around $12 million. If I had $12 million, you had better believe I would spend all of my time on the French Riviera also.
Louise has been in front of the screen since the '80s, where she started her career in Australia before getting her big break as one of the presenters on 60 Minutes back in New Zealand. She then became the face of 20/20, a position she maintained until 1998. After that, she worked as the host of The Weakest Link for a while, and eventually made her way back to acting, which one could guess is her true passion. Louise has been in all sorts of kids' shows like Power Rangers, Secret Agent Men, and The Legend of the Seeker. So while American audiences might not know who she is, you can be sure that New Zealanders are familiar with this particular Housewife.
It will be interesting to see if Louise's relative fame will make her a fan-favorite over the other women on the show, or if her reputation will work against her. The only thing I really can be sure of is that this is a woman who knows how to capture an audience's attention.