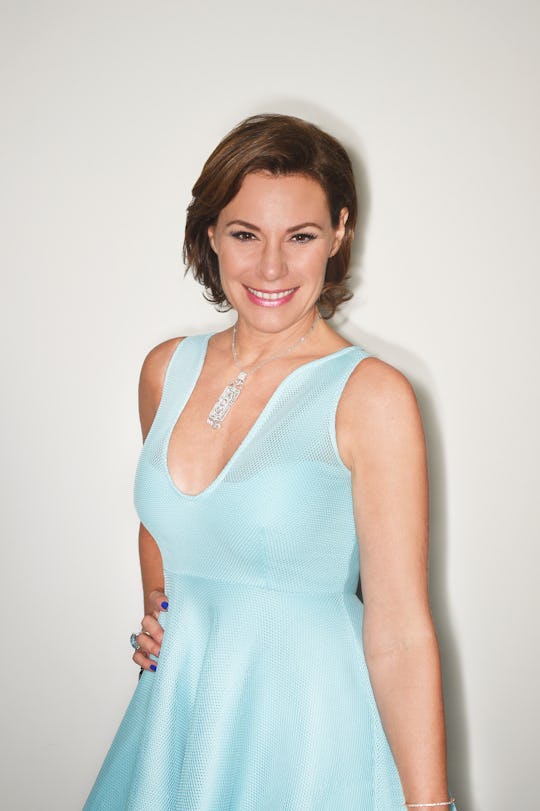 Andrew H. Walker/Getty Images Entertainment/Getty Images
Who Is Luann De Lesseps' Fiancé Tom D'Agostino Jr.? The 'Real Housewives Of New York' Star Has A New Man
Over the course of the seven seasons of Real Housewives of New York, fans have seen Luann de Lesseps' love life at its highs and at its lows. In the beginning of the series, we met Countess Luann de Lesseps, the woman who was particular about how she was introduced to car drivers. Now, seven seasons later, Luann de Lesseps is engaged to someone that fans are certainly going to be curious about. So who is Luann's new fiancé on Real Housewives of New York?
Luann has had a few relationships on the show, but this one seems to be the one that stuck. Luann is engaged to Tom D'Agostino Jr. According to People, the two became engaged in early February when D'Agostino presented Luann with an "eight-carat canary yellow diamond ring." The two were introduced to each other by a mutual friend last year, and according to D'Agostino, Luann completely swept him off his feet.
D'Agostino told People in January, "LuAnn is the new love of my life. She is a beautiful person who is elegant, classy and filled with energy like I am. We have a lot in common." Sounds like Luann certainly found someone who really loves her.
According to People, D'Agostino is the "CEO of Smart Source, a corporate print industry company." Not to be confused with the coupon company, D'Agostino's Smart Source is more focused on printing for brand marketing and products. According to the company's website, "Smart Source has developed into one of the industry's largest and fastest growing print and promotional distributors."
The couple has already picked an ideal wedding date, New Year's Eve. Page Six reports that they'll either get married in New York or Palm Beach of this year.
Interestingly enough, this is not the first Housewife D'Agostino has dated. People reports that D'Agostino and Ramona Singer dated at one point, but there seems to be no hard feelings between the two women. Ramona told E! News, "Yes, I did date him, but we just didn't have any chemistry. I do think he's a nice guy. Now that I'm single again, I'm realizing just how small the dating pool is and how funny it is that Luann and I overlapped."
The good news is that because D'Agostino has dated Ramona, he is probably familiar with the social circle that Luann runs with. Congratulations to the happy couple!