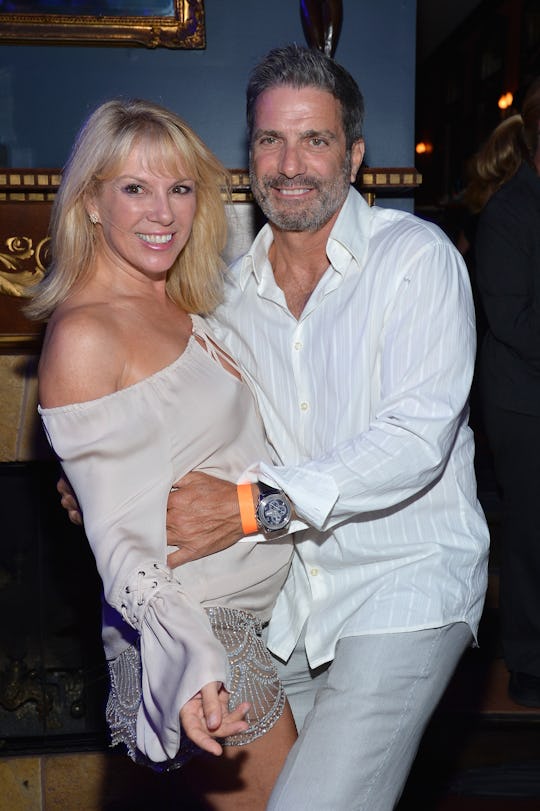 Mike Coppola/Getty Images Entertainment/Getty Images
Who Is Mario Singer Dating? The 'Real Housewives' Star Has Moved On
Ramona Singer and her ex-husband Mario Singer finalized their divorce in a matter of four months, which is relatively swift for the Real Housewives franchise. The two had a long marriage, but things came to an end, and Mario and Ramona split. As we see, Ramona has moved on — single and ready to mingle — but what about Mario? Well, shortly after the separation, reports started circling about Mario's new girlfriend, the woman he allegedly was seeing at the end of his marriage with Ramona. So who is Mario Singer dating now?
At the beginning of the coverage of Mario's affair, NY Daily News reported sightings of Mario and Kasey Dexter were together. Meanwhile, Ramona was out, dating, and enjoying newly single life, as seen in Seasons 7 and 8 of Real Housewives of New York. But, are Singer and Dexter still together?
While it seems like their minute in the spotlight is over, Dexter and Mario are still going strong, according to her Instagram. She posts at least one photo of the couple together a week, which is an impressive feat, considering it seems like they're dating long distance. Mario is still based in New York, while Dexter, a 32-year old fitness instructor, jetted off near West Palm Beach after their affair was revealed. (According to Life & Style, Dexter had reportedly been living in an apartment Mario had gotten her before he and Ramona split.)
One of the last time the couple was in the press together was in September of 2015, when Mario brought Dexter as his date to a party hosted by Geraldo Rivera in New York. Jill Zarin and Sonja Morgan were also at the party, so the event was well-after the affair had gone public. According to an "insider" for Radar Online, Dexter announced that the couple was in love and out of the shadows. Their social media presence certainly seems that way.
Ramona documented the experience of finding Dexter in the family's Hamptons home, where Mario had been living during their separation, in her memoir Life on the Ramona Coaster. It was her first time encountering the reality of her husband's affair in such a visceral way, and she allegedly wound up calling the police in the midst of a meltdown. It appears as though she's come out on the other side of her grief process, as she told Carole in the Season 8 premiere that she and Mario no longer speak — and she seems to be the happier because of it.
As for Mario, he can be seen on Dexter's Instagram, traveling down to Florida to visit her frequently. The pair seem to be playing house more often than going out on the town, with most of the photos showing them playing with her friend's baby together, cuddled up watching football, and relaxing on the beach. So, it seems like they're at least being respectful of Ramona's turf and avoiding New York social circles in which they may run into her.