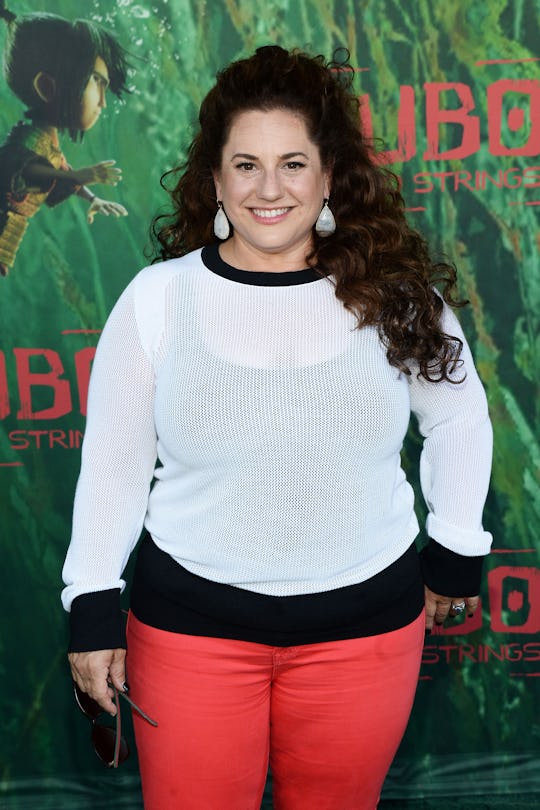 Matt Winkelmeyer/Getty Images Entertainment/Getty Images
Marissa Jaret Winokur Is Bringing A Secret Weapon To 'Celebrity Big Brother'
Celebrity Big Brother is finally here! Although the reality competition series is always a fun watch, it's even more fun when it involves celebrities, and this season has a lot of familiar faces. One of the stars competing is Marissa Jaret Winkour, but who is Marissa on Celebrity Big Brother? She's an incredible singer, to say the least.
Although Marissa had appeared in the revival of Grease in the '90s, it wasn't until she was cast as Tracy Turnblad on Broadway that she became well known. However, being cast as Tracy didn't just propel her career forward, it also helped her during one of the most difficult times of her life.
Marissa revealed to Playbill in 2016 that while she was reading for the role, she found out she had cervical cancer. Scared she'd lose the role if she told anyone, she kept her diagnosis a secret, only telling her immediate family. As she went to doctor appointments and went through MRI scans, she listened to music from the show's soundtrack, including "Good Morning Baltimore." In the end, Marissa had to get a hysterectomy, but she was able to soldier on and not only star in the musical but win the Tony award for her role. From there Marissa continued to find success off Broadway and on screen.
Prior to her success on Broadway, Marissa had held a number of small roles in films like American Beauty and Never Been Kissed as well as TV shows like Step by Step, Felicity, Moesha, and Curb Your Enthusiasm.
However, following her Tony win, she got a starring role in Stacked working alongside Pamela Anderson. Though the series didn't last long, Marissa continued to get recurring roles on series like King of the Hill, Retired at 35, Melissa & Joey, Playing House, and American Dad! She also made a cameo appearance in Hairspray Live! in 2016, along with Ricki Lake, who played Tracy in the original film the musical was based on.
In addition to her acting, Marissa was also the host of the short lived weight loss series, Dance Your Ass Off, where a group of contestants competed in dance competitions where there goal was also to lose weight. She's also appeared as a guest judge on RuPaul's Drag Race and she's stepped in as a co-host on The View and The Talk a number of times.
As for her personal life, Marissa married Judah Miller, a producer and filmmaker, in October 2006, after they'd been friends for years since they met in the '90s while Marissa was touring in Grease. Then, in 2008, the couple welcomed their son, Zev Isaac, into the world view a surrogate.
Although Marissa certainly would've liked to have carried her own child, she told People that she was happy with how everything turned out. "If I didn't have cancer, I might have been able to carry a baby myself," she said. "But then I wouldn't have this baby. So how can I ever feel bad about having cancer? Because of that, I now have Zev."
Of course, being in the Big Brother house, Marissa will have to be out of contact with her husband and son for a few weeks, which is bound to be difficult. In her cast bio she revealed she'll miss her dog as well. However, even though she'll miss them, she's obviously already focused. Her strategy is to have a social game in the house and "try not to annoy houseguests and talk too much." She also plans on aligning herself with the athletic houseguests, who can win physical challenges.
It seems Marissa knows exactly what she's doing, but does she have what it takes to win Celebrity Big Brother? You'll just have to watch and find out. The series premieres Wednesday, Feb. 5 at 8 p.m. ET on CBS.
Check out Romper's new video series, Romper's Doula Diaries:
Watch full episodes of Romper's Doula Diaries on Facebook Watch.