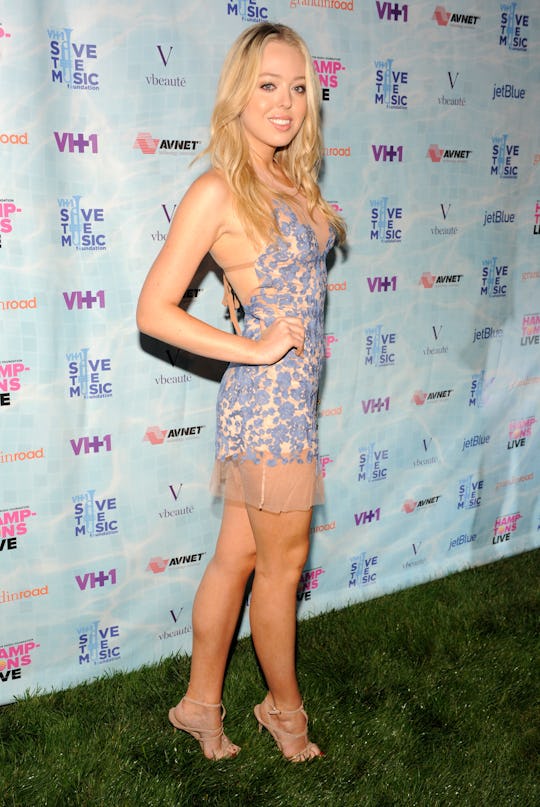 Matthew Eisman/Getty Images Entertainment/Getty Images
Who Is Marla Maples & Donald Trump's Daughter? Tiffany Trump Is Very Successful
Marla Maples has been killing it on Dancing with the Stars each week, making people believe she may just take home the big prize. As we get to see more of her each week we learn there's a lot more to Maples than just her previous marriage to presidential candidate Donald Trump. For one thing she's the mother of a beautiful 22-year-old daughter, Tiffany Trump. So, who is Tiffany Trump, Donald Trump and Marla Maples' daughter?
You may not have heard as much about Tiffany as you've heard about her other Trump siblings but that may be because while they all lived in New York, Tiffany was living with her mom in Los Angeles. Tiffany has successfully stayed out of the spotlight for years, but now that her father is campaigning for president we're getting to see more of her as she stands with her family in support of Donald Trump's campaign.
But who is Tiffany Trump? What does she do when she's not supporting her father's campaign or her mom on Dancing with the Stars?
Besides being BFFs with her mom, Tiffany is an Ivy League student, just like her father and siblings. She currently attends the University of Pennsylvania, her father and siblings' alma mater. While at school she scored an internship at Vogue through her sister, Ivanka, who runs a fashion empire.
Taking her interest in fashion a step further, Tiffany walked in her friend, Andrew Warren's, fashion show last year for his clothing line Just Drew. But Tiffany's not only interested in fashion. She also (at least, briefly) tried her hand in music. Back in 2011, Tiffany released her first and only single, "Like A Bird." Maybe after she graduates she'll get back to her music?
No matter what Tiffany ends up doing she has a huge support system to back her up. Her family is always supportive of her, but her mom is clearly Tiffany's number one fan. These two are closer than ever, and just as Tiffany always makes sure to tell her followers to vote for Marla each week, Marla always throws out at least one shoutout to her daughter each week on Instagram.
Based on their relationship, it's no surprise then that Marla Maples chose the year Tiffany was born as her most memorable year for Dancing with the Stars this week. I can't wait to see it!