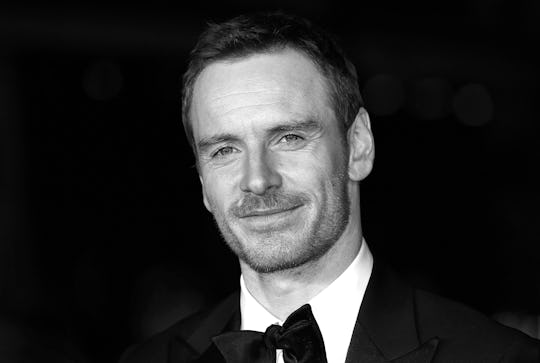 John Phillips/Getty Images Entertainment/Getty Images
Who Is Michael Fassbender Dating? It's Kind Of Complicated
As the 2016 Oscars ebb ever closer, many are already talking about the star-studded night with fevered anticipation. Maybe the #OscarsSoWhite boycott will prove to be as effective as many hope. Will Leonardo DiCaprio finally win an Academy Award? (Never let go, Leo. Never let go!) And will Michael Fassbender arrive with model and dancer Alicia Vikander on his arm or someone else on Feb. 28? Because, let's be honest, many want to know: who is Michael Fassbender dating, or is the Hollywood hunk single?
Well if the British Academy of Film and Television Arts Awards — or BAFTAs, for short — are any indication of their relationship it seems Fassbender may be dating Vikander, but no one is really sure. While Fassbender and Vikander did attend the BAFTAs together, that doesn't mean they are together (or are ready to let others know they are together). In fact, during the show, the "couple" was featured on the BAFTAs Kiss Cam and, like any young love birds, the two, um, refused to kiss, according to PerezHilton.com.
In fact, the Kiss Cam moment between Fassbender and Vikander was so awkward BBC decided to edit them out of the final version.
Fassbender and Vikander first met on the set of The Light Between Oceans in 2014, and they began dating in early 2015. However, by September, news broke that the couple had split, according to People. But it seems they may be back on again, as — in addition to the BAFTAs — Fassbender and Vikander sat together for the Golden Globes in January, according to Just Jared.
Fassbender was nominated for Best Actor in a Leading Role for his portrayal as Steve Jobs in Steve Jobs, though many know him for his roles in Inglorious Bastards, Prometheus, X-Men: Days of Future Past, and X-Men: First Class. (For those wondering, Fassbender played young Erik Lehnsherr/Magento, according to IMDb.)
Vikander was nominated for Best Actress in a Supporting Role for her depiction of Gerda — a 1920s painter who struggles with her husband's newfound desire to live as a woman — in The Danish Girl, though in 2015 she also portrayed Ava in Ex Machina (a role many believe she should have been nominated for as well).