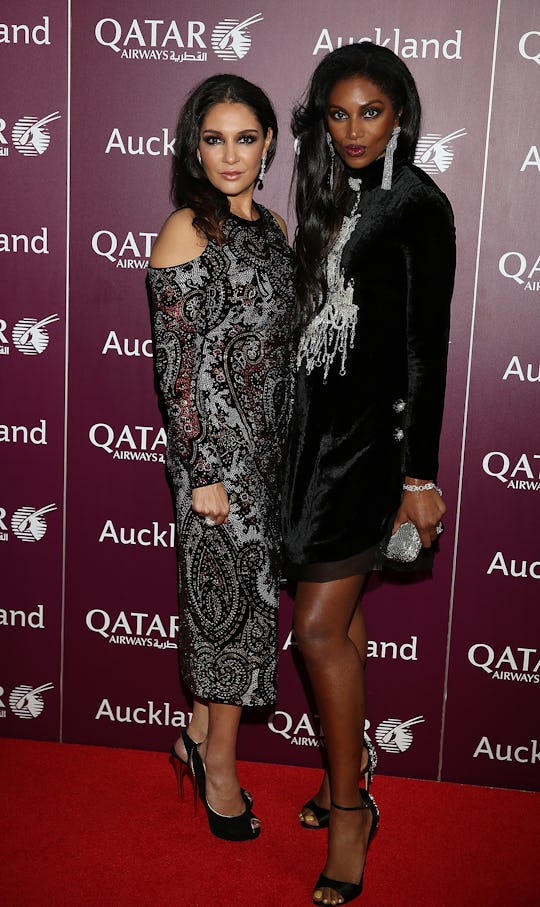 Michael Bradley/Getty Images Entertainment/Getty Images
Meet Michelle Blanchard On 'Real Housewives Of Aukland'
The Real Housewives of Auckland has already captivated audiences down under, but this summer is the first time American viewers will be lucky enough to follow all their drama. You're going to want to figure out who's side your on with this crew, starting with getting an idea of who Michelle Blanchard is on The Real Housewives of Auckland, since she's always the life of the party, according to the show's executive producer, Kylie Washington.
Blanchard isn't a native New Zealander — she was raised in England. A former fashion model, Blanchard was on vacation in Auckland when she met her husband, David. They've been married for 16 years, according to her official Bravo cast biography, and have two kids together, 14-year-old Curtis and 12-year-old Christelle. Her husband is the founder of a vitamin company, from which he recently retired, and Blanchard makes a full time job out of being a socialite. As one should.
Blanchard knows how to have a good time, and a lot of it stems from her gorgeous home. Before the premiere of the series in Auckland last summer, Blanchard and her husband were featured in NZ House & Garden, showing off their recently renovated home, which was called "the party house" even before the couple moved in.
One of the main features of their foyer is a an entire window of exotic liquor from all around the world. Blanchard said that it was "all about setting the scene." She added, "When you come into a house you decide, are we going to have a good time here or is it going to be really boring?"
Obviously the latter.
But it's not all fun and games in Auckland. There are some pretty tough moments this season, one of which happened on a boat trip. Sloane, one of the other Auckland cast members, used a racial slur to describe Michelle. Since then, the two haven't spoken. (Auckland's season ended last fall without a reunion, but hopefully that will change soon.)
Michelle told The New Zealand Herald:
It came out of her mouth. So she needs to own it. Don't blame it on anybody else or make it out to be a light hearted comment that you jokingly use, because you know what? It is not a light hearted comment. It's an offensive comment. I've had people make slurs or whatever — but never the 'N-word'. So I was shocked by that.
Sloane apparently apologized to Michelle, but only after justifying her use of the word by saying it was a joke. Sloane's husband said that the slur was just boating slang and the result of way too many cocktails. So be prepared for that, too.
In all, Michelle and her fellow cast members sound like they're going to fit right in with the rest of The Real Housewives. Auckland sounds like it's definitely going to be everyone's new fave.