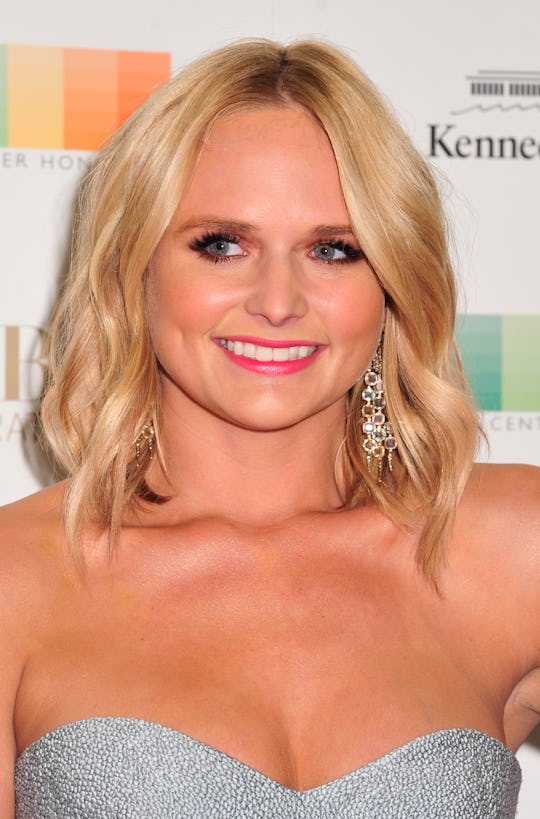 Kris Connor/Getty Images Entertainment/Getty Images
Who Is Miranda Lambert Dating? Anderson East & Lambert Have A Lot In Common
It was a pretty big deal when Miranda Lambert and Blake Shelton announced their divorce in July of 2015. They were one country couple I was rooting for — so when they announced their split, and finalized their divorce in only a matter of hours, the country love boat was rocking back and forth. But, both singers have moved on from each other. Shelton has — notably — has struck up a relationship with Gwen Stefani, but what about Lambert? Who is Miranda Lambert dating and what's the status of her romantic life post-Shelton? She deserves to move on — and, it appears she has.
The divorce between Lambert and Shelton happened quickly. The files were sealed from the public, so fans never really knew too much about what the legally-inputted reason was for the divorce beyond "dissolution." Lambert told Cosmopolitan about her divorce in the January issue of the magazine, saying, "Marriage is a tough business, and we gave it our best college try." According to ET Online, Lambert also said, "she isn't ready to date yet and re-marrying is not anywhere near her radar."
But, as time passed, it seemed that Lambert did find a new love interest in her life. According to Us Weekly, Lambert has started a new romance with Anderson East. East is a Nashville-based musician, who began dating Lambert at the end of 2015. East is currently touring the country, performing songs off of his Delilah album, which released in 2015.
While the couple has been dating for a few months now, they are relatively selective on sharing their relationship with the public. I don't blame them, since it is a new relationship.
We do know that the musically-inclined couple did spend Valentine's Day together, based off of an Instagram post from East. It seems like, while private, the couple is certainly proud of their relationship together.
But, what are the chances that the two will bring their romantic relationship into the business side of things? While they haven't said anything about that quite yet, there's reason to believe that the two might just be working on some beautiful music together. Lambert posted an Instagram in February of herself playing the guitar with the caption: "Weekend well spent," tagging East and captioning with hashtags "writin'" and "singin'," among other things.
Here's hoping the happy couple continues to make beautiful music — whether it be together or individually. But, preferably together.