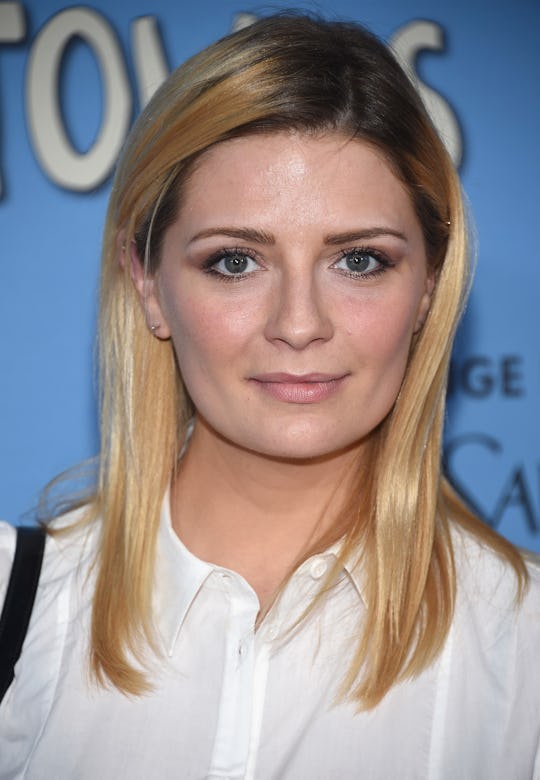 Dimitrios Kambouris/Getty Images Entertainment/Getty Images
Who Is Mischa Barton Dating? The 'Dancing With The Stars' Celebrity Keeps Her Private Life Private
Having grown up in prime O.C. years, I was tickled when I heard Mischa Barton would be one of the celebrities on Dancing with the Stars this season. At the risk of sounding dramatic, the Ryan Atwood/Marissa Cooper relationship is one of the most significant relationships I lived through growing up. Now, a decade after Marissa Cooper's untimely death on The O.C., I'm still curious about who Mischa Barton is dating, even if it's not Ben McKenzie.
Even though it has been a decade since Marissa Cooper met her untimely death on The O.C., I'm extremely eager to see what she can do on Dancing with the Stars. Growing up in the early millennium, for me, basically solidifies me as a forever-loyal fan of actors on shows like The O.C., One Tree Hill, Gilmore Girls, Friday Night Lights, etc. So, naturally, after hearing that Barton would be taking the stage on Dancing with the Stars, I was curious about who she was seeing IRL.
As it turns out, Barton's current dating life is pretty private. After a rather thorough investigation on the Internet and social media accounts, it seems that either Barton is not dating anyone, or dating someone on the super down low that there's no trace of them online. Both options are very plausible, but I'm leaning more towards her being single.
In the past, Barton's romantic relationships have been known to the public. In 2005, she broke up with her boyfriend of over a year, Brandon Davis. Despite the breakup, People reports that the two remained friends after the split. Davis is the "twentysomething grandson of billionaire Marvin Davis," and the two reportedly met at a charity function, which sounds very O.C. to me.
In 2008, The Daily Mail reported that Barton was "quietly" dating Brett Simon. The relationship was never confirmed by the two, which might be why it was considered "quietly dating," but they supposedly worked together on a film The Assassination of a High School President. In 2009, Barton blogged about a breakup with Luke Pritchard, of The Kooks. She said that "things just didn't feel quite right," but that there was no bitterness at the time of their breakup.
If Barton is dating someone currently, I don't blame her for keeping it private. I can't imagine that dating in such a public eye is easy — it's hard enough not being a celebrity. If she's single, then I think that Dancing with the Stars is only going to get people talking, and who knows, maybe she'll find love on the show.