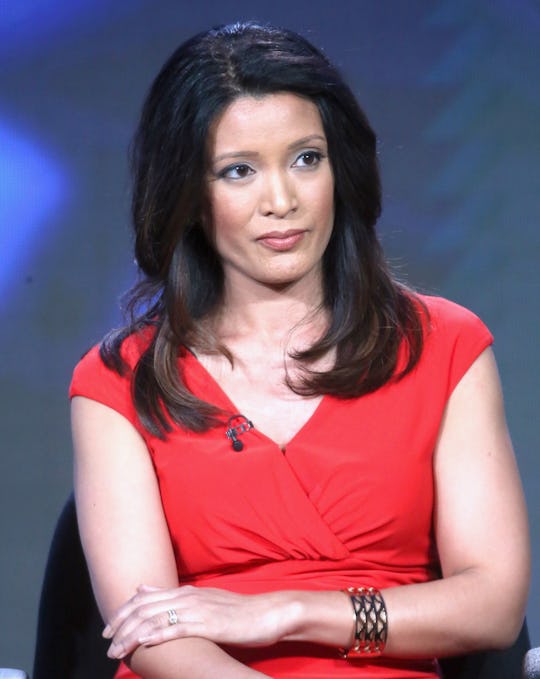 Frederick M. Brown/Getty Images Entertainment/Getty Images
Who is Moderating The First Vice Presidential Debate? Elaine Quijano Marks Many Milestones
NBC's Nightly News anchor Lester Holt moderated presidential candidates Hillary Clinton and Donald Trump through their first official face-off of the election last week. And this week on Oct. 4, it's their running mates' turn. So, who is moderating the first vice presidential debate? A lot of attention will be on Elaine Quijano as she guides, questions, and controls Tim Kaine and Mike Pence through the 90-minute debate.
Quijano's role as moderator will mark many historic milestones. Firstly, according to Variety, the CBSN anchor and CBS News correspondent will be the youngest journalist to moderate a debate on the national stage since 1988 when Judy Woodruff moderated at the age of 41. Quijano is 42 years old.
Also, according to The Washington Post, as Quijano is of Filipino descent she will be the first Asian-American to moderate a national debate.
What's more, according to CBS News, Quijano will be the first moderator who represents a digital network as the anchor of political coverage for CBSN, a new 24-hour streaming service from CBS News. And while many networks already have a prominent digital presence, it will be interesting to hear her insight and the questions she will ask about an election that has been heavily dependent on social media.
"Elaine connects today's digital audiences with this historic 2016 campaign​," CBS News President David Rhodes said in a press release on Sept. 2. "Her perspective, dedication to political reporting, and important role on CBS News's live-streaming platform make her an ideal choice to lead the only vice presidential debate this fall."
Quijano's journalism background involves coverage of the White House and the Sept. 11, 2001 terrorist attacks as well as the Boston Marathon bombings in 2013, Superstorm Sandy, and the 2014 World Cup in Brazil. According to CBS News, she was a part of a team that received a prestigious journalism award for their coverage of the 2012 Newtown elementary school massacre.
Unlike the presidential debate, the topics for the running mates' first debate reportedly won't be announce beforehand by the Commission on Presidential Debates. This means that Kaine and Pence need to be prepared and well-versed on anything and everything as the debate "will cover a broad range of topics," according to CBS News. But, we do know that of the unknown topics, Quijano will be the one who decides which questions will be asked.
"It's an honor to be chosen to help bring the issues of this critical election to the public," Quijano said in the CBS press release.