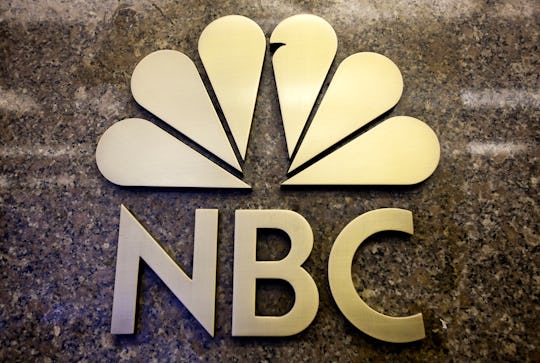 Michael Nagle/Getty Images News/Getty Images
Who Is Moderating The NBC Debate? It's A Familiar Face
The first presidential debate is coming up on September 26 at Hofstra University on Long Island. The two candidates will face each other, one on one, for the first time, and things could get out of hand quickly. Which is why it's probably a good idea that Lester Holt is moderating the NBC debate — he seems like just the source of calm the two candidates might need before the start slinging insults (as both of these candidates have been doing at their own rallies). The debate will have have six sections, each lasting fifteen minutes, and the candidates will answer questions decided on by Holt himself.
Holt is a registered Democrat according to public voting records, but he's been a journalist for all of his career and is known for his "grace under pressure" and a good sense of humor, so hopefully everything will go smoothly. He hosted a primary debate this year, too, so he's not a rookie.
Before anchoring the NBC Nightly News, Holt was the host of Dateline and Today Weekend. That's gall good stuff, but voters are hoping for some tough questions for the two candidates. Early in September, NBC's Matt Lauer moderated the Commander-in-Chief Forum, where he spoke with each candidate one on one. But after it aired, some said that he went too easy on the candidates (or too hard, depending on who one roots for).
Which is why Republican Donald Trump suggested that there be debates without any moderator. The idea sounds ridiculous, but some experts actually agree with him. Instead of a moderator, for example, there could be a time-keeper. Like a moderator, the time keeper could introduce a topic and let the candidates go. That way, it's up to the candidates to fact check each other and shine all on their own, without any nudging or redirect from the moderator.
But for Trump it's more that he thinks the debate could be rigged by a moderate. Trump said that since some said that Lauer was too easy on him at the forum, the new hosts would be extra hard on him to make up for it. "I can see it happening right now," Trump said, referring to himself in the third person, "The new person is going to try to be really hard on Trump just to show, you know, the establishment what he can do. So I think it's very unfair what they're doing."
It doesn't seem likely that Holt or any of other moderators will favor a certain candidate during the debates. But Holt better be doing his homework, because voters are going to be watching him very carefully.