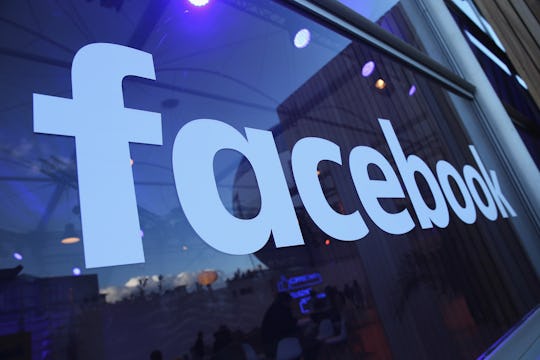 Sean Gallup/Getty Images News/Getty Images
Who Is Nia Green? A Viral Video Of The Teen Has Sparked A Debate About Disciplining Kids
Nia Green, a 16-year-old, who according to her Facebook page lives in Chicago, Illinois, has become a bit of a viral sensation after her mother, Shanavia Miller, discovered pictures Green posted of herself and her boyfriend on her Facebook page, reportedly of the two wearing nothing but towels. Let's just say her mom wasn't impressed. Who is Nia Green? The teenager was beaten on Facebook live by her mom.
To teach Green a lesson, Miller went on Facebook live video and began beating Nia with her hands and calling her names like "thot," a shorthand for "that ho over there," in an effort to publicly humiliate her. It set off a firestorm of people calling it child abuse, and others defending Miller's actions as just a concerned mom at her wits' end.
Her mother is also seen beating her with a piece of wood and announcing she would be taking over Green's Facebook page, according to Tea Served Cold.
Her mother, apparently, posted this response after the video of her punishing her daughter went viral, The Root. She wrote:
I love my daughter with all my heart what ever happens after this o well my daughter is not going to disrespect me or herselffor nobody that shit Bernie Mac !!! Ain't nothing change she still my baby girl 💯💪 lesson learned now have a blessed day
Miller did not immediately respond to Romper's request for comment.
The Root pointed about that this post is basically "saying that she deserved to be beaten by her mother." But it seems more like an explanation about why things got so heated. Later, a Go Fund Me page was started, which Green went on Facebook to say was a fake. There were also rumors about Green attempting suicide, which another post on the teen's page said were false.
"That go fund page is fake . I dont even stay in chicago anymore," Nia wrote on July 24.
She also added this post on July 24th.
I did not try to comitt suicide , the other facebook page is fake this is my only page . I did not fall out . I will no longer talk to anyone please dont text or call me.
Then just a few minutes later, Nia wrote a longer explanation of what went down between her and her mother.
First Off I Shouldnt Embarrassed My Moma , I Love Her . Yes this is me . Niaaa . I Shouldnt even been doing what i did. No i didnt have vari in my house when she said not to . I was at his house . Im only 16 yrs old . I was gonna open up and tell her that i was having sex . I was just gonna wait a couple days to see how i was gone tell her . I understand why she did what she did . Everybody laughing and making reenactments . Sharing my pictures im seeing everything. I did go to the hospital only because i have exotic attacks & real bad head ache . I embarrassed my moma so she embarrassed me . Im not defending the live video cas when school start next week all eyes on me . Im at work all eyes on me . I kno next time to just keep my business to myself
Now, most people will agree that beating a teenager live on Facebook probably isn't appropriate parenting behavior. Green was deliberately disobeying and lying to her mother, but that does not mean that her mother can physically abuse her.
Now, according to Inquisitr, people are calling for Division of Family and Children Services of Georgia to investigate possible child abuse. There is some confusion about where the teen lives, since the incident reportedly happened in Georgia, but her Facebook page says she lives in Chicago. There is no reporting on whether there is a current investigation into Green or Miller by a child welfare agency.
Update: Though some parents believe physical abuse is acceptable punishment, it is a form of abuse and domestic violence. If you or someone you know are a victim of domestic violence, call the National Domestic Violence Hotline at 1-800-799-7233. If you suspect child abuse, call the National Child Abuse Hotline at 1-800-422-4453. If you believe someone is in immediate danger, call 911.