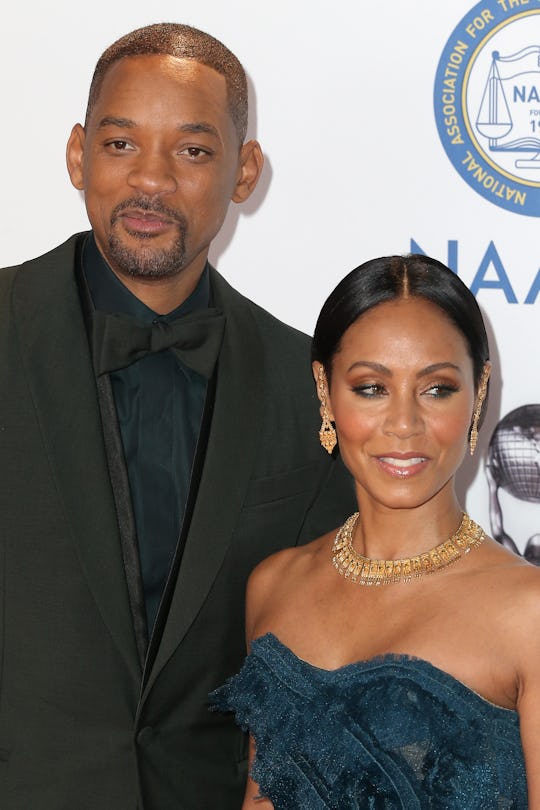 Imen Akpanudosn/Getty Images Entertainment
Who Is Not Coming To The Oscars Because Of #OscarsSoWhite? It's Not A Long List
Calls for diversity in cinema have never been louder. When the Oscars nominated 20 white actors for a second year in 2016, #OscarsSoWhite skyrocketed to social media prominence as industry insiders and film fans protested the lack of inclusion. Though some chose simply to express disappointment, others declared that they would not attend the Feb. 28 Oscars at all. Who is not coming to the Oscars because of #OscarsSoWhite? Though the boycott isn't big, several powerful figures will be missing from the audience.
Chi-Raq director Spike Lee won't attend the Oscars, according to USA Today. Lee doesn't refer to his decision as a boycott; ABC News reported that he believes the culture of exclusion goes far beyond the Academy:
It goes further than the Academy Awards. It has to go back to the gatekeepers. The people who have the green-light vote. We're not in the room. The executives, when they have these green-light meetings quarterly where they look at the scripts, they look who's in it and they decide what we're making and what we're not making.
Filmmaker Michael Moore will be skipping the ceremony, as will actors Will Smith and Jada Pinkett Smith, USA Today reported. Smith did not receive a Best Actor nomination for his role as Dr. Bennet Omalu in Concussion. In a video on her Facebook page, Pinkett-Smith shared her take on the Oscars controversy:
Here's what I believe: the Academy has the right to acknowledge whomever they choose, to invite whomever they choose. And now I think that it's our responsibility now to make the change. Maybe it is time that we pull back our resources, and we put them back into our communities, into our programs, and we make programs for ourselves that acknowledge us in ways that we see fit, that are just as good as the so-called 'mainstream' ones.
Comedian Chris Rock will still host the Oscars, despite some criticism for sticking around, reported the Los Angeles Times. When #OscarsSoWhite went viral, he and his writing team started reworking what they'd already planned in order to address the controversy. Plenty of other celebrities spoke out about the lack of diversity. Best Supporting Actress winner Lupita Nyong'o expressed frustration on Instagram, according to NBC News:
I am disappointed by the lack of inclusion in this year's Academy Awards nominations. It has me thinking about conscious prejudice and what merits prestige in our culture. The Awards should not dictate the terms of art in our modern society, but rather be a diverse reflection of the best of what our art has to offer today. I stand with my peers who are calling for change in expanding the stories that are told and recognition of the people who tell them.
George Clooney said Hollywood doesn't offer enough opportunities for actors representing minorities, according to POPSUGAR. Beasts of No Nation star Idris Elba called for greater attention to stereotypes perpetuated in the media, saying, "The reason I went to America is because the USA has the most famous diversity policy of all, and it's called the American dream." David Oyelowo called the lack of diversity for two years in a row "unforgivable," and Viola Davis asked for an examination of how many doors are opened to African American actors: "You can change the Academy, but if there are no black films being produced, what is there to vote for?," according to POPSUGAR.
Whether more celebrities will boycott won't become clearer until closer to the Oscars, but it certainly seems as though the conversation surrounding #OscarsSoWhite is here to stay.