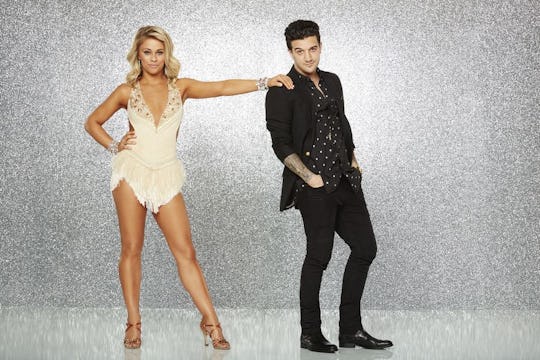 Craig Sjodin/ABC
Who Is Paige VanZant On 'Dancing With The Stars'? She's Ready To Fight For The Trophy
This year, Dancing with the Stars has a wide range of stars showing off their moves on the dance floor for all of America to see. There are teen drama actors, reality stars, models, R&B singers, football stars, and Paige VanZant, a mixed martial arts champion. The Dancing with the Stars hopeful is competing for the Mirror Ball Trophy against a handful of other celebrities who all want to see 10s across the board this season. So, what do you need to know about Paige VanZant on Dancing with the Stars? Well, for starters, she has a huge leg up on her other competitors.
VanZant is one of the youngest contestants on Dancing with the Stars Season 22, but that doesn't put her at a disadvantage. The MMA star could, in fact, have all of the right ingredients to whip up a winning recipe on the show. The 21-year-old has experience, fans, and an awesome career that is setting her up to walk right into the winner's circle, a place she's very used to being thanks to her career. So, just what makes VanZant the perfect competitor for ABC's dancing show? Here is why the other contestants should watch out for her.
She Was Brought Up Dancing
This is probably one of the biggest advantages a competitor can have going into the show. VanZant told Los Angeles Times in an interview that her parents owned a dance studio as a child, and she grew up dancing. Sure sounds like she's going into the ballroom with some moves under her belt.
She Is An MMA Star
VanZant's current rank in the Ultimate Fighting Championship is #7 in the Strawweight division. Her record is 6-2-0, and she notes Ronda Rousey as one of her heroes.
She Has Modeled
According to Fox News, VanZant was also a model before focusing her career on fighting.
She Has A Huge Social Media Following
It might seem silly to consider, but VanZant has a huge social media following. On Instagram alone, the MMA star has over 700,000 followers. Those followers, combined with her partner's followers (who has more than her), are sure to equate into votes.
She's Partnered With Mark Ballas
Finally, VanZant is partnered with fan-favorite professional, Mark Ballas. Her dancing experience with his seven time-Top 3 track record is totally going to make them the team to beat.