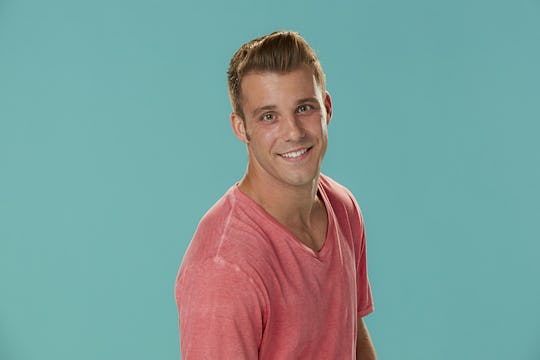 Monty Brinton/CBS
Who Is Paulie Calafiore On 'Big Brother 18'? The Contestant Has Ties To The House
Big Brother's 18th season is about to be underway and one of its houseguests has a unique connection to the show. If contestant Paulie Calafiore's name sounds familiar, it's because his actual brother Cody Calafiore was Season 16's runner up, coming in second to Derrick Levasseur in a successful final two alliance dubbed The Hitmen. Now, Cody's older brother Paulie is taking a turn in the house to see if he can win where his brother fell short. So who is Paulie Calafiore on Big Brother 18? He's not the only ex-houseguest sib to join the competition this season.
Big Brother 17's Vanessa Rousso will also have a sister in the house this season, Tiffany Rousso. Perhaps we'll see some sibling alum alliance strike up between the two. Paulie seems to be the creative brother to Cody's Sales Account Executive, working as a DJ in the brothers' hometown of Howell, NJ. He also plays guitar and practices Krav Maga, among other instruments and forms of martial arts. When filling out his BB 18 bio, Paulie identified his life motto as the surprisingly deep: "A comfort zone is a wonderful place, but nothing ever grows there."
Some fans may be wondering whether Paulie will follow in his brother's footsteps and become the house flirt. I will pose a possible answer to the question with these photo of him from his Instagram:
I mean...
Sure, OK.
However, he might have a girlfriend, and if so, their couples' costume skills are on point:
And just in case you were doubting his guitar skills, they are not a joke. Check out this snippet of him playing really well!
While his body effectively displays his obvious love of training, the gym, and obstacle course racing, Paulie gets down with team sports, too! He played soccer for Rutgers University and made the NCAA Sweet 16 as a basketball player there, too. He's listed on LinkedIn as the co-owner of SWEAT Elite Fitness, a gym initially catering specifically to athletes for training, but which has recently opened up to the general public. Like his brother, he also had a brief stint as an account executive, but it seems like the fitness world is where he's decided to make his mark.