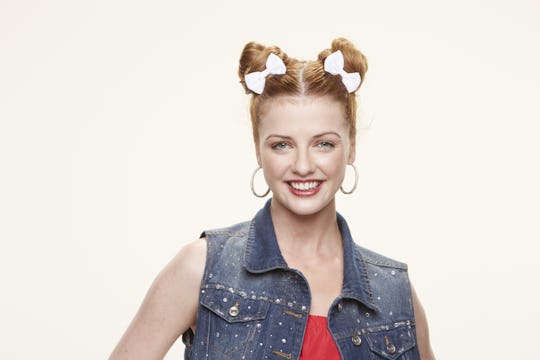 Sonja Flemming/CBS
Raven Walton From 'Big Brother 19' Is In It To Win It
For those of us who love to watch other people on camera 24 hours a day, the summer is a magical time when Big Brother premieres with yet another season to make fans into unapologetic voyeurs. And since the new cast is picked and ready to be the subject of various competitions, it's time to meet them all. So, who is Raven Walton from Big Brother 19?
The houseguest is a bubbly dance instructor that viewers will likely be asking about since she has the kind of personality that will make you either love her or want to mute the TV whenever the producers call her into the Diary Room. In her interview with Jeff Schroeder, she revealed that she plans to tone down her naturally bubbly personality in order to not annoy any of the housemates, but to also plan her attack.
"I'm gonna be very observant," Raven revealed. "I'm gonna try and pull some puppet strings quietly. I don't want to make big moves and put the target on my back." She added that her strategy is to basically "lay low, kind of pull the strings, and then make my move when the time is right." That's fair enough, but when you're with your teammates and rivals constantly, your personality and even strategy creeps out little by little. You can check out the full interview below:
The Arkansas dance instructor definitely stands a chance at having a good social game. She's apparently outgoing and fields enough phone calls from dance moms to have to always be "on" that she shouldn't have a problem mingling with pretty much any kind of houseguest this season.
On Raven's Instagram account, you can see how much being a dance instructor and dancer in general means to her and it's clearly a big part of her life. If there are any late nights of boredom in the Big Brother 19 house, I can definitely see Raven teaching some of the houseguests a new dance routine or two in order to pass the time.
Since she's "single as a Pringle and ready to mingle," Raven might find herself in a Big Brother relationship, but in her interview video, she did make it clear that getting into a relationship in the house isn't her number one priority, even if she's not going to say no to the possibility. On a more serious note, Raven also has a gastroparesis pacemaker in her stomach to help her body properly digest food, but it should in no way impact her performance in physical endurance competitions.
According to Raven's Big Brother 19 bio, she's also unafraid to bring out the claws when the time comes, since eventually there will be backstabbing and shattering of alliances. "I have no problem in back stabbing to make it to the end," she said. "You have to make big bold moves to impress the jury." Even the sweetest houseguests end up needing to follow this rule though, because by the end of the season, no one is really safe.