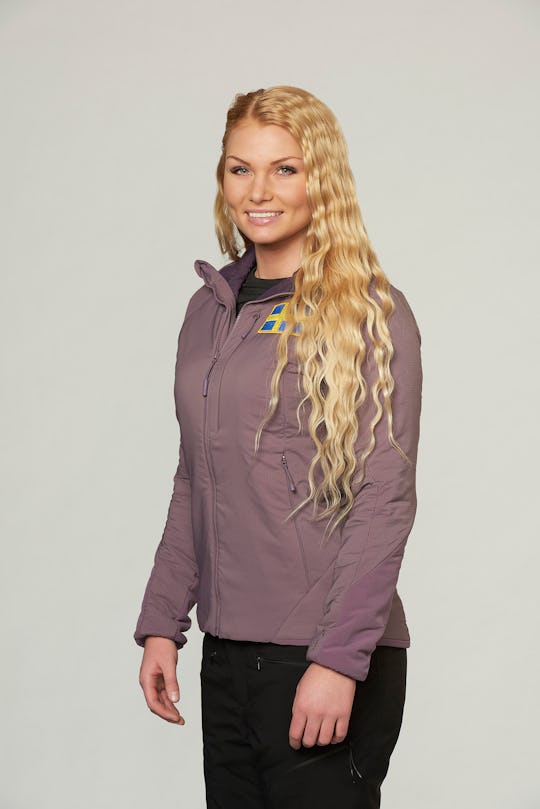 Edward Herrera/ABC
Rebecca From 'The Bachelor Winter Games' Could Be One To Watch
The athletic event of the year is upon us. No, I'm not talking about the Winter Olympics; I'm talking about The Bachelor Winter Games, where international contestants will come together to find love and play sports (so, kind of like the Olympics). One international participant is Rebecca Karlsson. So who is Rebecca on The Bachelor Winter Games? The Bachelor Sweden star is one of nine women from other countries' versions of The Bachelor who will be taking part in this fun winter event.
Rebecca is a 26-year-old saleswoman who appeared on the first season of The Bachelor Sweden along with another contestant, Nastassia, who is also from Sweden. But who is Rebecca, and what kind of competitor will she be on Winter Games? In an interview with Sveriges Radio, Rebecca described her experience on The Bachelor Sweden last year. She said she saw the call for auditions on Facebook, and the following day producers called her. She then talked to her mother about being on the show and was encouraged to go for it.
In terms of dating on television she said, "The cameras were always rolling, and they were quite close to you" (this is a translation of the interview). "There was an audio guy, a cameraman, too, and a lighting person." Yeah, it seems that American contestants don't often talk about how awkward it is to have a camera crew around you when you're supposedly falling in love with someone.
Despite the fact that cameras were on her the whole time, she said she was able to be herself. "I think I'm shining through anyway," she told Sveriges Radio, "But it's clear that you do not get to be 100 percent when you're not in a normal environment, but I tried at least." On her season of The Bachelor Sweden, the lead was Niclas Lig, a 31-year-old from Stockholm. Niclas apparently owns two successful companies, and has a similar story to other, American Bachelors: everything in his life is perfect except that he needs to find love. "Until today I have focused on creating my dream life and now I'm looking for someone to share that life with. I have the best friends, run my own business, bought a car, apartment and country house I always choose," he told TV4, the network that airs the show in Sweden. "Still, there is something missing, the last puzzle piece—a girl to share all this with."
Hans Abrahamsson, an executive producer of The Bachelor Sweden, explained that Niclas didn't want to be judged by looks, so his face was actually concealed for the first episode. "The fact that he is also looking for girls who value more than a handsome man shows what kind of love Niclas wants on The Bachelor," Abrahamsson said, as well as that he was a unique choice. Well, the producers apparently didn't vet him enough before the show: Niclas was convicted of drug trafficking in 2014. During the show, word got out about this, which made some of the contestants enraged (with good reason).
"It's clear to us that we would've wanted to know," Rebecca told local news outlet Nöje. "It is clear that all girls should have a chance to choose [to know this information]. Niclas is nevertheless convicted of abuse and not everyone wants to date someone who has a criminal past." Amen to that.
Rebecca did not win The Bachelor Sweden, but maybe she'll have more luck on The Bachelor Winter Games — both in terms of love and knowing someone's past before falling for them. I'm excited to see how she'll fare with Americans and fellow internationals.
Check out Romper's new video series, Romper's Doula Diaries:
Watch full episodes of Romper's Doula Diaries on Facebook Watch.