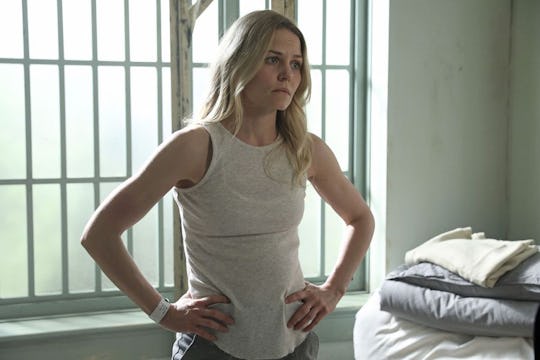 Jack Rowand/ABC
The 'Once Upon A Time' Cast Is Going Through Some Major Changes
I've never been very good with goodbyes. So when news broke that Jennifer Morrison wouldn't be reprising her role as Emma Swan on Once Upon a Time after Season 6 was over, I was admittedly sad. But now, it turns out that she isn't the only one who won't be returning to Once Upon a Time Season 7. Other cast members will be stepping down as series regulars when the fairytale drama returns next fall, which admittedly puts somewhat of a damper on the show's renewal. What will it be like with so many of the central characters gone? Fans will just have to wait and see what the writers have in store.
For the time being, though, let's go over who is and who isn't coming back to OUAT — at least in a regular capacity. It has been confirmed that Ginnifer Goodwin (Snow White), Josh Dallas (Prince Charming), Jared S. Gilmore (Henry), Rebecca Mader (Zelena), and Emilie de Ravin (Belle) will all be stepping down from their series regular positions — though it's important to keep in mind that just because they will no longer be series regulars doesn't mean they won't ever show up at all. It just won't be for extended periods of time.
Interestingly enough, though, it has also been confirmed that Lana Parrilla (Regina), Robert Carlyle (Rumple), and Colin O'Donoghue (Hook) will be back next season, along with newcomers Andrew J. West (The Walking Dead) and Alison Fernandez (Jane the Virgin), both of whom will be introduced during Sunday night's two-hour season finale.
I say this is interesting, particularly due to the fact that Emma and Hook just got married. How are the writers going to explain him being on the show without wife close at hand? As a married couple, you would think they'd be spending even more time together. So does this mean something fatal happens to Emma or are they really just good with having a long distance relationship? Either way, I'm intrigued to see how this will play out. The same goes for Belle and Rumple, though I suppose they aren't technically together anymore.
Suffice to say, Season 7 of Once Upon a Time is definitely going to have a reset feel to it. In fact, in many ways it may feel like an entirely different show — acting more as a spinoff than just another season. But I can't deny that I'm relieved to see that such strong and popular characters like Regina, Rumple, and Hook will be sticking around. After all, if anyone has the power to keep viewers invested in the show, it's these three.