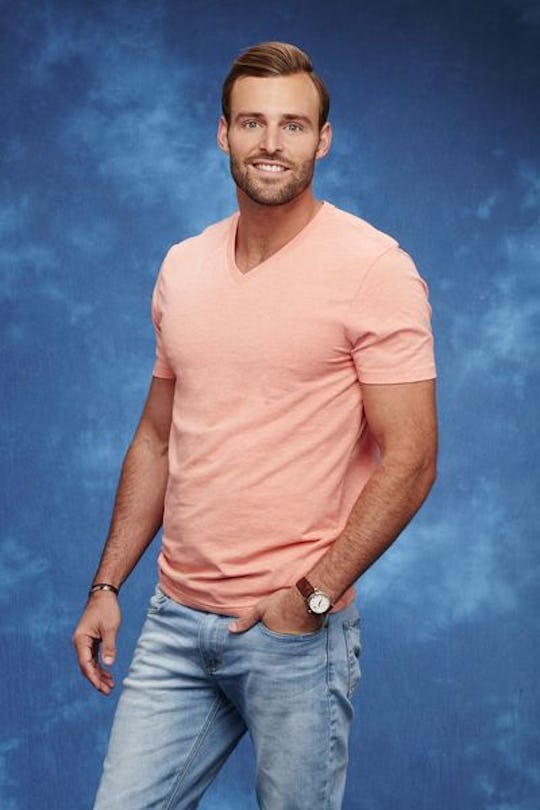 Craig Sjodin/ABC
Who Is Robby on 'The Bachelorette'? His Secret Girlfriend Might Come Into Play
Robby Hayes has been flying under the radar so far on JoJo's season of The Bachelorette, but the keen eyes of Bachelor Nation might have noticed that his low-key presence comes conspicuously after the show teased a huge fight between him and JoJo. According to early previews, Robby may have been hiding a secret girlfriend back home from the show. When a few of the other contestants begin to suspect, they bring it to JoJo's attention, and she confronts him in what looks to be a super dramatic scene. (He cries!) So who is Robby on The Bachelorette?
Add him to the list of professional models this season. He works with Molinari Models and Talent in Florida, but Robby has a real job, too. He's a sales manager for Myrtha Pools USA. If it sounds like a random field, consider that he's an All-American scholar athlete after swimming for Florida State University, where he earned a degree in finance and real estate. While he was there, he broke the school's record for 200 yard IM a whopping four times and was on track to compete in the US Olympic Trials. He's actually in the middle of getting his Masters of Finance at University of Miami right now, set to finish in 2017.
Much has been made of Robby's apparent #squadgoals of having an enormous family. He's the oldest of five siblings and, according to his Bachelorette bio, he wants to have between three and five of his own someday. He specifically notes, "There's no chance we stop at two!" Woof.
Rumors from the trailer hint that Robby dumped his last girlfriend of four years right before the show started filming, though some reports claim he ghosted on her altogether. When JoJo catches wind of this, she asks him if he has a girlfriend back home, if he dumped her to get on the show, and, generally, what in god's name he's thinking. The previews show Robby in tears insisting that he's not double-timing anyone and that he didn't leave his girlfriend just to be on TV. But it's not clear yet whether JoJo believes him or where the conversation is going.