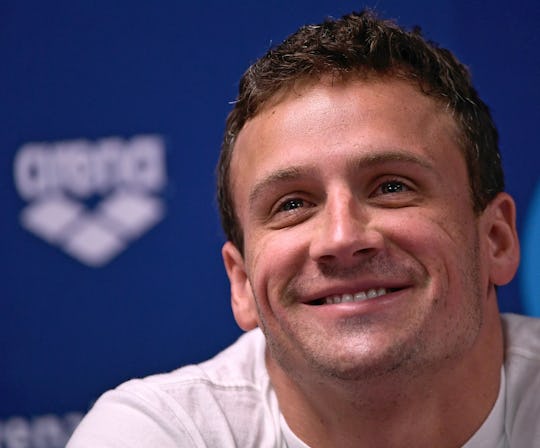 Mike Comer/Getty Images Sport/Getty Images
Who Is Ryan Lochte Dating? The Swimmer Has A New Girlfriend
Ryan Lochte, is without a doubt, one of the most attractive men to ever win a gold medal. My heart skips a beat every time Lochte appears on my TV screen every four years as he swims his heart out during the Summer Olympics. But before I pine any more this summer I, along with Lochte fans have to know — who is Ryan Lochte dating?
Ryan Lochte has been very public with his appearance and his private life. From his candid interviews, to his own reality tv show, What Would Ryan Lochte Do? — it seems as if Ryan Lochte was always in the spotlight in 2012, when the last olympics occurred. But now, Lochte is back with a vengeance and according to an interview Lochte did with GQ, he has now matured, focusing "more on the swimming part and less on the outside part."
Lochte has not been quite or ashamed about his search for love, either. In January of this year, Lochte's representative confirmed that Lochte was a member of dating apps, Raya and Bumble, giving us mere mortal ladies a chance at love with Lochte himself.
But it appears that Lochte has found some kind of love as he is currently off the market. Who is he dating? Her name is Kayla Rae Reid and she is a Playboy model.
According to US Weekly, Reid and Lochte have been dating since March and it might be pretty serious. They're all over each other's social media accounts and she has already met his mom. I have to admit, they do make a seriously cute and attractive couple together. I'm already a huge fan.
They also post the cutest photos on Instagram together and Reid has been incredibly vocal about her support for Lochte as he competed in the Olympic Trials this past week.
But Lochte has been playing it coy in recent interviews. In the interview with GQ, published on June 27, Lochte kind of skirted around the question about dating and told the reporter he had just downloaded Tinder — wait, what? But he doesn't say what he downloaded Tinder for (seriously, some people just like to make friends using the app). But I have to give Lochte the benefit of the doubt, as he doesn't confirm or deny the fact that he is dating someone in the interview.
And, looking at Reid's Twitter and Instagram, the two are definitely into each other.
Look out for Ryan Lochte as he swims his way back into the hearts of the American people and competes for yet another gold medal to add to his collection. Lochte is back with a new attitude and a new girlfriend — get ready folks, because the Olympics are going to be wild.