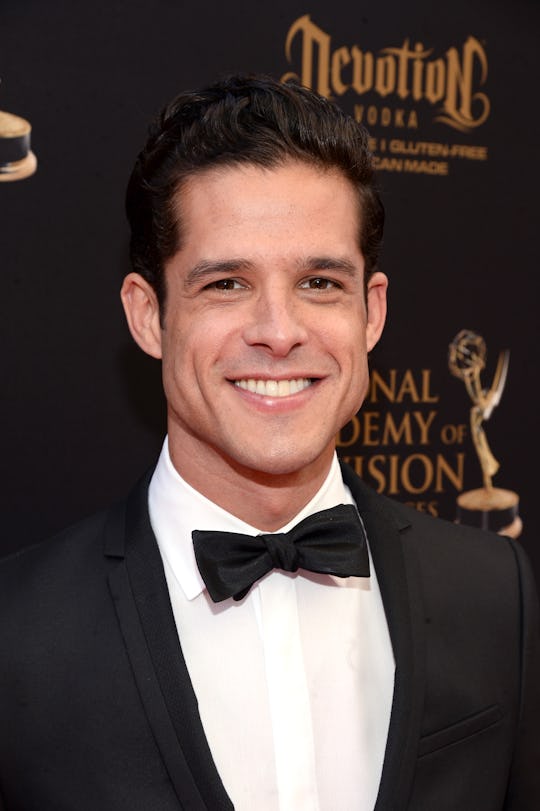 Matt Winkelmeyer/Getty Images Entertainment/Getty Images
Who Is Sam On 'Jane The Virgin'? Jane Was In A Love Triangle Before
Before there was Michael or Rafael there was Sam (Miles Gaston Villanueva), Jane's 17-month long crush that finally asked her out the night after her 21st birthday party. You remember that party right? The one where she met Michael, thought he was stripper, shot off his gun, and then had that perfect kiss in the "snow." Well it turns out there was a little hiccup to Michael and Jane's love story that we never heard about until know. So who exactly is Sam on Jane the Virgin and how did Michael knock Sam out of the way and claim his spot in Jane's heart?
For Jane, Sam was the perfect guy, or at least she thought he was. He was cute, tall, and wore glasses that made him look even cuter. Plus he totally understood her love for reading and her need to know how a book would end. He just got her. However, Jane had to wait a long time before Sam finally asked her out. But being the hopeless romantic she is, Jane was willing to wait as long as it took. So when Sam asked her out she completely forgot about "the cop" (Michael) and didn't know what to do. That's when Xo stepped in with some "expert" advice and told Jane to lie so she could go out with both guys. Naturally this didn't end well.
Jane told Michael she had a head cold so she could go out with Sam and then reschedule her date with Michael. The problem was that Michael, being the nice guy that he is, went to Jane's house anyway to bring her soup. That's when he saw Jane leaving for her date with Sam, so he pulled them over just so he could give Jane the soup and let her know that he knew she had lied. Who knew Michael could be so petty? Of course Jane felt guilty and went to his job to apologize, but ended up revealing that she wanted to date both of them so she could figure out who she wanted to be with. Doesn't this sound familiar?
As you can imagine, Michael didn't take this very well. But just when it seemed like their relationship was doomed for good, Michael made a bold move and went back to where it all began: Jane's house. In one of the most romantic moves to ever grace this show, Michael told Jane he wasn't going to walk away from what he felt that first night and dared her to kiss him again (sober) and see if their feelings were still there and they totally were.
Thus began the epic love story of Michael and Jane, and Sam was officially knocked out of the picture. Sam may have been attractive, but he clearly has nothing on Michael and we're so glad he won it out in the end.