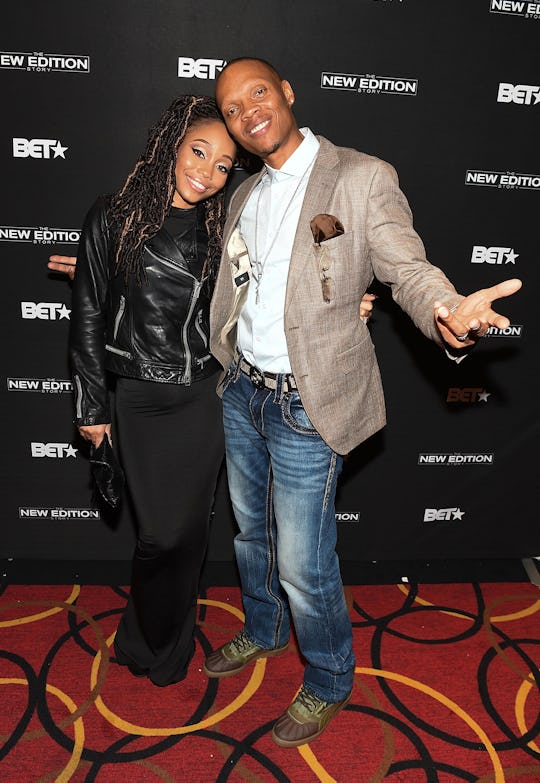 Paras Griffin/Getty Images Entertainment/Getty Images
Ronnie DeVoe Wasn't Sure About 'RHOA' At First
When Shamari DeVoe joined The Real Housewives of Atlanta for Season 11, she might have already been recognizable to audiences. Not only did she have a small role as a Clover in seminal cheerleading film Bring It On, but she was also one of the members of the girl group Blaque. Her husband Ronnie is also a legend in his own right, though their surname might have already tipped you off to that fact. But in case it hasn't: who is Shamari DeVoe's husband Ronnie?
Ronnie DeVoe was a member of New Edition and Bell Biv DeVoe, which he formed with two other New Edition group members, Ricky Bell and Michael Bivins. Ronnie has been involved with both groups over the last few decades, resulting an an impressive discography that spans 11 albums and two groups, not to mention countless singles. If you haven't bopped along to "Candy Girl" or sung "Poison" at karaoke, then have you really lived?
Music seems to be a big part of both Ronnie and Shamari's lives. He still performs with both of his groups, while she's remained close to her Blaque group member Brandi Williams; their third member Natina Reed passed away in 2012. According to Bravo, Ronnie and Shamari are working on a joint music venture called "Me and Mari," as well.
But music isn't the only thing Ronnie spends his time on. He's also the co-owner of a real estate agency in Atlanta called DeVoe Broker Associates. In his bio on the company's website, Ronnie is described as "a pioneer in entertainment and now Real Estate" (capitalization theirs). He's been a licensed real estate agent since 2002, and it was apparently something he wanted to pursue for a long time. "It was always a dream of mine to own a full service real estate company and that dream turned into a reality in 2006 with DeVoe Broker Associates now doing business as DEVOE REAL ESTATE," Ronnie is quoted as saying.
Ronnie and Shamari were married in 2006 and they have two children, twin one-year-old sons named Ronnie III and Roman. Their relationship is so solid that they also act as "marriage ambassadors," which involves hosting events to help couples and families with any challenges they face. It was their passion for marital outreach that convinced Ronnie that RHOA was a good idea, because Shamari told Essence that he wasn't sure initially.
According to Shamari:
At first he was just like, "Oh hell no!" But we talk about things — that's very important — so the more we talked about it, he just became more open [to it] and just began thinking about ways that we can share our story as marriage ambassadors. And then he was like, "OK. I'll do it."
Since their marriage is such a major facet of both their personal and professional lives, viewers can probably expect to see a lot of Ronnie and Shamari together on this season of RHOA. Maybe it'll inspire the audience to rediscover some of Ronnie's music in the meantime.