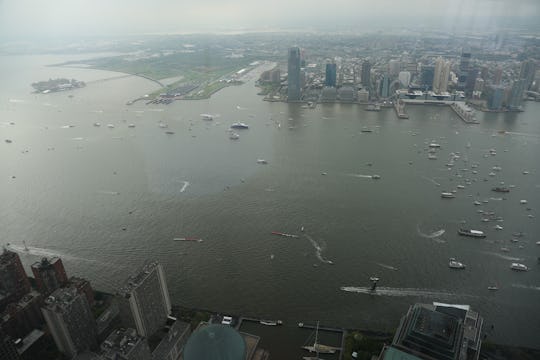 Rob Kim/Getty Images Entertainment/Getty Images
United States' First Female Muslim Judge Found Dead
After she was reported missing the day before, the United States' first-ever female Muslim judge was found dead in New York City's Hudson River on Wednesday, The New York Post reported. An associate judge on the state's Court of Appeals, Sheila Abdus-Salaam was 65 at the time of her death — and the exact circumstances that led to it are not yet publicly confirmed. But the situation is heartbreaking: Her body was spotted in the river near Manhattan before her husband confirmed that it was, indeed, her.
Abdus-Salaam, who was also the first African American woman to serve on the state of New York's highest court, was fully clothed and showed no signs of trauma or injuries when she was spotted in the water just one mile from her home in central Harlem shortly before 2 p.m., according to CBS News. Her husband, whom she had recently married, had reported her missing Tuesday.
New York Gov. Andrew Cuomo appointed Adbus-Salaam to the Court of Appeals in 2013. In a statement released after the news of her death, he praised her as a "pioneer":
Judge Sheila Abdus-Salaam was a trailblazing jurist whose life in public service was in pursuit of a more fair and more just New York for all ... Through her writings, her wisdom, and her unshakable moral compass, she was a force for good whose legacy will be felt for years to come. I was proud to appoint her to the state's highest court and am deeply saddened by her passing.
According to her bio on the Court of Appeals website, Abdus-Salaam was born in Washington, D.C. and attended public school there. She was elected to the Civil Court of the City of New York in 1991, before moving on to the Supreme Court of New York County in 1993. Then, in March 2009, Gov. David A. Paterson appointed her a Associate Justice of the Appellate Division, First Department.
Police are still investigating her death. At the same time, Abdus-Salaam's colleagues on the court were quick to commemorate her with a statement put out by Chief Judge Janet DiFiore, who spoke on behalf of all the judges on the bench. "Her personal warmth, uncompromising sense of fairness, and bright legal mind were an inspiration to all of us who had the good fortune to know her," the statement read, according to The New York Daily News. "Sheila's smile could light up the darkest room. The people of New York can be grateful for her distinguished public service."
Much of New York and the country, it seems, is mourning this loss.