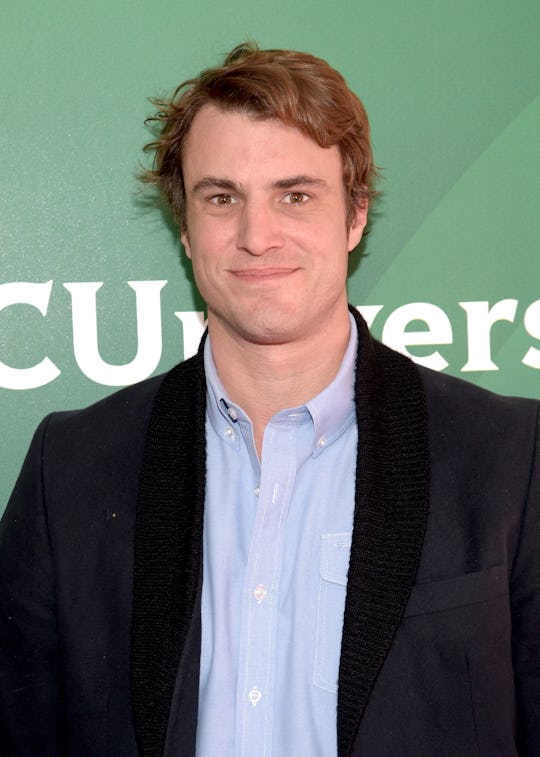 Jason Kempin/Getty Images Entertainment/Getty Images
Who Is Shep Rose Dating On 'Southern Charm'? He Might Be Flying Solo
Even though Southern Charm shines in the realm of drama and shade, fans never turn away a love story — if and when the time is right. This season, the love story is not between Thomas and Kathryn — some might argue it was never between them — instead, it seems to be between Craig and his girlfriend Naomie. Shocking many of his friends, and certainly fans, Craig has settled down with his girlfriend. The most shocked? Shep Rose, probably. Shep has had his own dating adventures on the show, which might lead you to wonder who is Shep Rose dating on Southern Charm?
This season of Southern Charm has not been kind to Shep's dating life. There have been multiple times throughout the season that Shep has run into multiple women he's familiar with, leading to some awkward, yet wonderful moments for fans to watch. Even at Patricia's fabulously pink flamingo party, he seemed to have two women there with him, or at least two women who thought they were with him.
And then there's Landon. There has always been hints that these two would get together. They've been friends for a long time, they both have said they "love" each other (not in that type of way, but STILL), so when is that relationship just going to happen?
After looking at his Instagram, I can't say there are many hints as to who — if anyone — Shep is dating. There have been photos with a few different women, but we can really only take that at surface level, since I post photos with guys I'm certainly not dating.
Whoever he's dating (again, if anyone), let's hope she gets along with his friends. Because, as we've seen with poor Kathryn Dennis, if you are on the outskirts of this friend group, you might as well not live in Charleston/South Carolina/the Earth, because they will ostracize you like no other. Then again, there's no way Shep would ever do that to someone, would he?