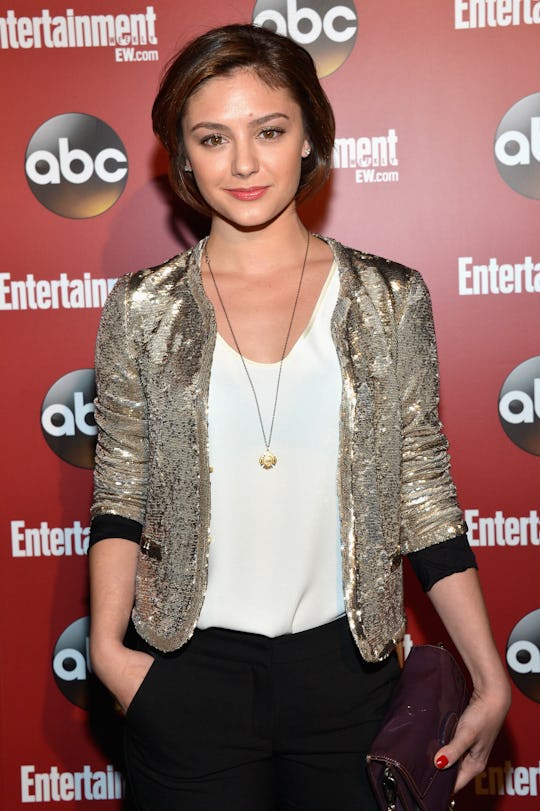 Slaven Vlasic/Getty Images Entertainment/Getty Images
Who Is Sherry On 'The Walking Dead'? Daryl Met Her Before
During The Walking Dead "The Cell," Daryl got to see a little bit of the inner workings of the Sanctuary, the compound where Negan and the Saviors live. While there, he met a woman named Sherry whom he seemed to recognize — and who was one of the few to show him a little compassion. She provided one major sign that Negan's people aren't all so happy to bend the knee to him, and her history with Negan and Dwight is significant. But who is Sherry on The Walking Dead?
Daryl first met Sherry and Dwight back in Season 6; they were in the group of rogue Saviors who ended up robbing him. Though it seems they were trying to escape the Sanctuary, they ended up returning — and let's just say the reunion wasn't a pleasant one. Sherry was Dwight's wife, but now she's one of Negan's many "wives" instead, as was her counterpart in the comics. You see, Negan has a harem of women whom he refers to as wives and who ostensibly receive better treatment because of their position. In the comics, Sherry "cheated" on Negan with Dwight, leading to his face being burned with a hot iron. While that didn't play out onscreen, it looks like Sherry and Dwight were dealt a similar fate on the show.
Sherry doesn't actively aid Daryl while he's kept prisoner in the Sanctuary, but she is the only person to treat him with a little bit of humanity. She talked to him and gave him warnings; she tried, in her way, to advise him on how to survive the situation he's in. She told him that it's easier to give in, because trying to defy Negan just makes things worse. Sherry knows from experience.
When Negan asked Dwight's sister, Tina, to marry him, she took off with Dwight and Sherry, which was when both Daryl and the audience met them. As viewers saw, Tina had an unfortunate run-in with Walkers and didn't make it out alive, but Dwight and Sherry wound up being brought back to the Sanctuary. And while Negan was going to kill them, Sherry struck a deal with him instead: she agreed to be his wife if he allowed Dwight to live. They complied with all of Negan's wishes just so they could survive.
In the episode, Sherry told Dwight that Negan treats her well, but that's a relative concept. She seems entirely broken by the trauma she's been through, even though she's doing what she has to do to in order to protect the people she loves. It's proof that Negan mistreats even those he purports to hold in high regard, and it shows that there are cracks in his control.