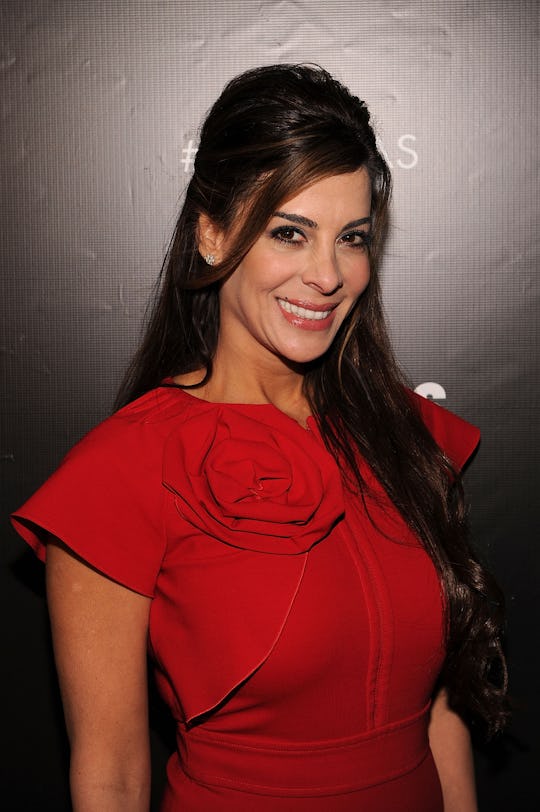 Larry Busacca/Getty Images Entertainment/Getty Images
Who Is Siggy Flicker On 'Real Housewives Of New Jersey'? The Star Is About To Make Waves
As if it isn't enough that The Real Housewives of New Jersey is starting off Season 7 with the return of Teresa Giudice, there are are going to be some new women joining the show and (hopefully) shaking things up. It was about time RHONJ had some new blood to offer a twist on the old dynamics of the show, and these new women could be the solution. One such new addition is the improbably named Siggy Flicker, who might just be as interesting as her name implies. It's question worth diving into: who is Siggy Flicker on Real Housewives of New Jersey?
Siggy, which is actually short for Sigalit (the Hebrew word for "violet"), had an interesting life right from the start. Her family originally hails from Israel, where Siggy was born; her mother actually went into labor in a bomb shelter during the Six Day War. The family moved to New Jersey when Siggy was six, where she settled in and became a real Jersey girl. Siggy didn't start off wealthy, but she worked hard, stayed positive, and eventually got herself where she is today: working as a successful matchmaker and snagging more than a few TV appearances. But Siggy's story doesn't stop there.
Before landing on RHONY, Siggy showed off her matchmaking skills on shows like TODAY, Dr. Phil, The Wendy Williams Show, and Good Morning America. She had her own show on VH1 for a season, too, called Why Am I Still Single? where she tried to help clients find love. Though it didn't take off, Siggy has done well elsewhere.
She's also written a book, Write Your Own Fairytale, and makes sure to confirm that she practices what she preaches. Siggy's first marriage, to Mark Flicker, ended up not being the right relationship for her despite the fact that they'd been together for eight years and had two kids. "He's a great guy," she said of her ex to the Palm Beach Post. "He just wasn't the guy for me."
Still, they've stayed friendly and close after their ultra amicable divorce. Mark was even the best man at Siggy's wedding to her second husband Michael Campanella, and Siggy threw Mary and his fiancée a baby shower. Now she's happily married and living in New Jersey with her husband, her two kids, and his two kids.
With her unusual life story and reality TV experience, Siggy will certainly bring something new to the table on RHONY, and that's something the show really needs.