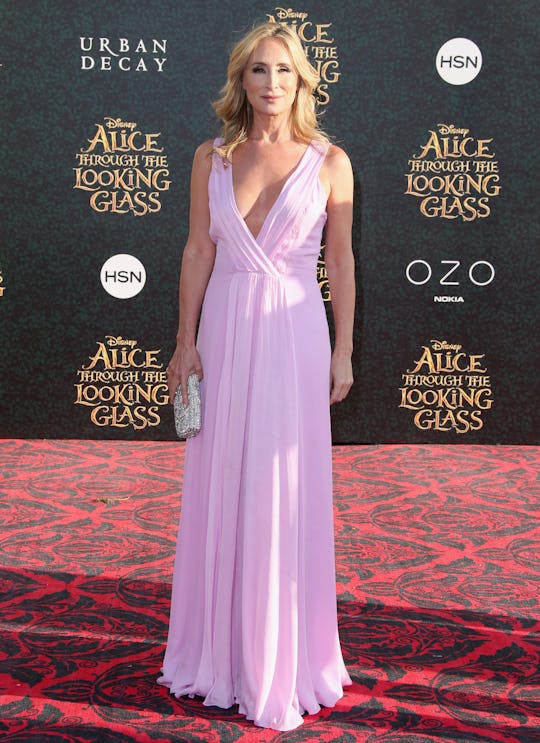 Frederick M. Brown/Getty Images Entertainment/Getty Images
Who Is Sonja Morgan's Boyfriend Outside 'Real Housewives'? She's Still Looking For Her Guy
A lot of the ladies of The Real Housewives of New York City have been single during its run at some point or another and most of them haven't been shy about enjoying the dating scene. Sonja Morgan often ends up getting cast as the resident party girl though she's always been free to admit that she enjoys dating and going out. She's so open, in fact, that when Luann de Lesseps announced her new relationship Sonja didn't bother to hide that she'd been involved with Luann's fiancé Tom D'Agostino too, which is an admission that's garnering a lot of attention. But is Sonja dating anyone currently? Who is Sonja Morgan's boyfriend?
The Tom situation isn't the first time Sonja has been involved with someone connected to one of the other women on the show. Aviva Drescher's ex-husband Harry Dubin was another former flame of Sonja's, though she's since washed her hands of both guys. However, the end of her relationship with Tom was allegedly a lot more recent. If Sonja is dating anyone seriously at the moment, she's not sharing – and knowing Sonja, she'd definitely spill the beans if she was. Still, Sonja has made some changes to her dating life going forward. And she's also not keeping quiet about Tom.
Aside from relationships with Harry and Tom, Sonja was known for dating much younger guys, which something she told Life & Style she's not doing anymore. "I'm always dating, but I'm not dating the young guys [anymore]," Sonja said, confirming that her dating life is active if a little different than how it used to be. "I'm dating serious guys who I think I might have a future with."
Sonja seeking a serious commitment would definitely be a change, but she doesn't seem to have found anyone yet. If she is, she isn't telling. But the one thing Sonja is open to discussing is her past relationship with Tom, especially because he has a different version of events than she does. When he and Luann first got together, Sonja was shocked, referring to Tom as "her Tom" and saying she had just been with him a month before. In fact, they had been together off and on for years, though never seriously. According to Tom it was just a one time thing, which Sonja has been disputing on Twitter.
It seems like Sonja isn't as upset about their relationship ending as she is about how Tom is handling it. Sonja shared her past with Tom right away so that Luann wouldn't be blindsided by it later, like how Sonja herself was caught off guard by Luann and Tom getting together. However, with Tom downplaying their involvement and Sonja sticking to her guns, it won't make the uncomfortable situation dissipate any time soon.
Sonja deserves someone great who appreciates her, and hopefully she finds that someone soon.