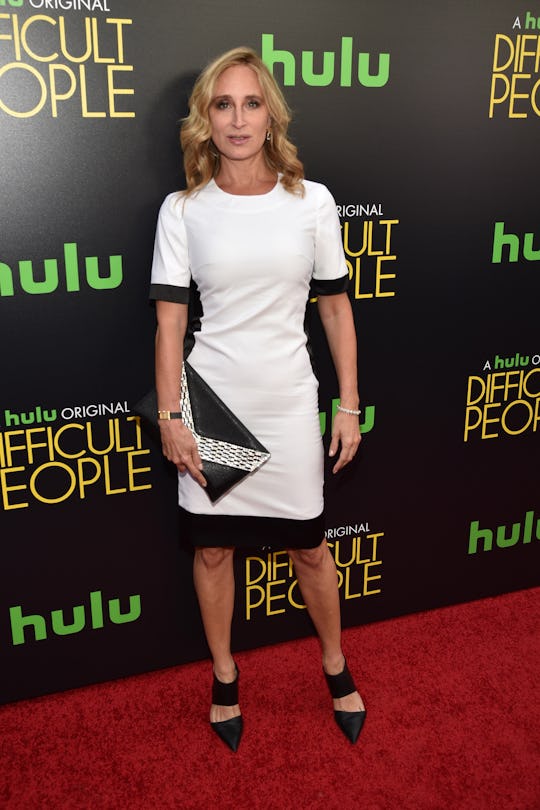 Bryan Bedder/Getty Images Entertainment/Getty Images
Who Is Sonja Morgan's Daughter? Quincy Morgan Stays Out Of The Spotlight
Real Housewife of New York star Sonja Morgan talks kind of a lot about her ex-husband of 10 years, John Morgan, who is the closest thing we have living to American royalty. Interestingly, she does not talk often about her daughter, Quincy Adams Morgan, who is now 15 years old and attending boarding school. But, that doesn't mean you don't wonder who is Sonja Morgan's daughter, because, hello, anyone related to Sonja is probably awesome. Well, The teenager is extremely private, all things considered.
While the children of most of the other Housewives have appeared on the show a few or even several times, Sonja's daughter Quincy has never been filmed with her mother. Her Instagram is private, which seems extremely rare for the young daughter of a significant family, and she has only been photographed a handful of times. (Page Six recently wrote about her daughter after the two appeared on a red carpet together.)
In fact, one could be forgiven for forgetting that Sonja even has a daughter. While I completely respect Sonja's decision to keep her child's life as private as possible, this still leaves me with dozens of questions. What does Quincy think of the show? Does she even like boarding school? Does she come home on the weekends? The most information we can possibly glean from the show is a glimpse of her bedroom, where Luann briefly stayed, and Sonja's assurance that she loves school.
When asked about her daughter by Bustle, Sonja simply gushed at her pride in her young daughter, who will turn 16 in October. "I am very close to my daughter and she is a very high achiever," she said. "I'm very proud of her, I worry, and I support her 100 percent, because she achieves so well." Aww. Us Weekly reported that Sonja allegedly agreed to film The Real Housewives of New York to support herself and her daughter in their Manhattan townhouse. The show provided a means of income after Sonja learned that there wouldn't be a settlement in her divorce from Quincy's father, John Adams Morgan. The couple had been married for 10 years before their split in 2006.
Now out of bankruptcy and starting about a dozen new businesses a week, it looks like Sonja is doing what she set out to do, which is care for her daughter, and keep her safe and well. Though I don't anticipate that we'll see Quincy on the show any time soon.