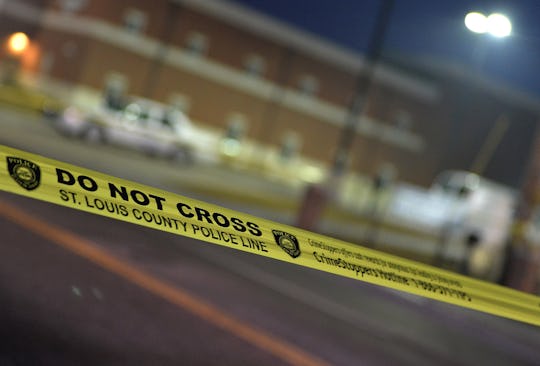 Michael B. Thomas/Getty Images News/Getty Images
How To Donate To Srinivas Kuchibhotla's Family
Last Wednesday, A 51-year-old man opened fire at Austin's Bar and Grill in Kansas. The gunman killed one man and seriously injured two others in what is suspected to be a racially motivated attack. Srinivas Kuchibhotla, an immigrant from India, lost his life as a result of the shooting. For those horrified by this senseless loss of innocent life and want to help lend a helping hand in any way you can, there are ways to donate to Kuchibhotla's family.
Kuchibhotla worked as an engineer at Garmin and was an after work regular at Austin's Bar and Grill. He often stopped by with his friend Alok Madasani, another Indian immigrant, who was seriously injured during the shooting. According to The New York Times, the two friends were known at Austin's as "The Jameson Guys" for their regular whiskey stops. Kuchibhotla and Madasani were enjoying one of their after work drinks when the suspected gunman, who was also at the bar, began insulting the friends, allegedly using ethnic slurs. After being thrown out of the bar, The Times reported that the suspect allegedly came back with a gun and fired on the two men. That's when Kuchibhotla was tragically killed, and Madasani was wounded.
In an effort to support Kuchibhotla's family after his death, a GoFundMe account was set up on Thursday in his honor. The page was set up in the hopes that it would cover the costs of Kuchibhotla's funeral, as well as the cost to return his body to India so his parents could "say goodbye one last time to their beloved son." The GoFundMe page described Kuchibhotla as "the kindest person you would meet, full of love, care and compassion for everyone. He never uttered a word of hatred, a simple gossip, or a careless comment. He was brilliant, well mannered and simply an outstanding human being."
The page also talked about how Kuchibhotla's widow, Sunayana, and his family are "now faced with incredible grief and a multitude of expenses." The page had a goal of $150,000, however, by Sunday afternoon it had far exceeded that marker. The GoFundMe page for Kuchibhotla has raised over $600,000 and counting. People from across the country have donated whatever they can to help the Kuchibhotla family.
While no amount of money can bring back what was lost, these acts of kindness will hopefully show the Kuchibhotla's that the loss of their loved one will not go unnoticed.