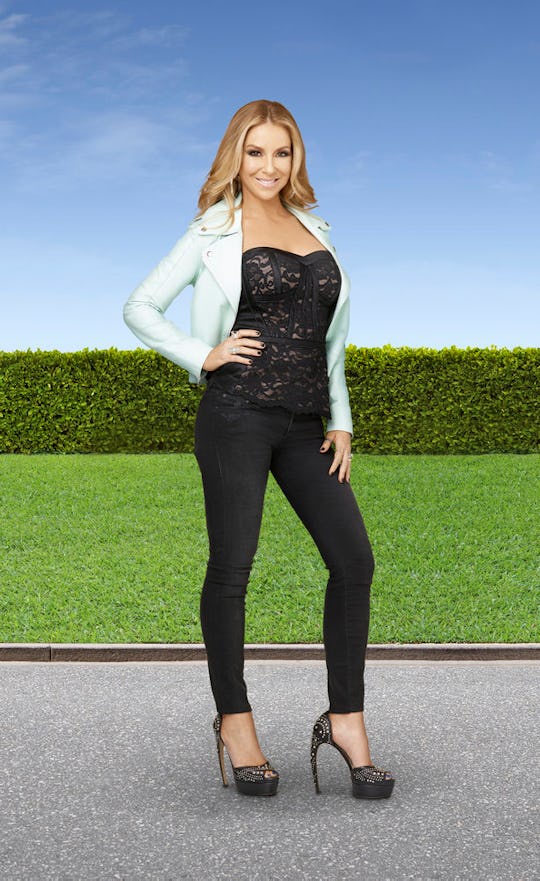 Who Is Stefanie Fair On 'There Goes The Motherhood'? You Basically Grew Up With Her
If you watched the premiere episode of Bravo's newest offering, There Goes the Motherhood, you saw Stefanie Fair and thought, that woman looks strangely familiar, you wouldn't be crazy. Unlike some of her new friends (and new moms) on the show, Stefanie has been on your TV for a lot longer than you think. So who is Stefanie Fair on There Goes the Motherhood?
There Goes the Motherhood follows the hectic lives of six wealthy moms from the Los Angeles area who meet at Jill Spivak's coveted "mommy group." The women talk about parenting, life, and everything in between, with plenty of drama thrown in because it is a reality show, after all. But this is not Stefanie's first rodeo. This wife and mother of four has been on TV since she was 10 years old, when she landed her first role on The Facts of Life. She spent her childhood more or less in the spotlight with various parts in tv shows including on The Golden Girls and Blossom. In the early 90's, Stefanie was part of Wild Orchid, an all-girl pop group I used to adore that I had completely forgotten about until this moment. The group also featured none other than Fergalicious Fergie herself. So, if you were wondering what happened to the other girls in Wild Orchid, well, this is what happened.
While Wild Orchid has lamentably disbanded, Stefanie has certainly stayed busy. While balancing her roles as wife and mother, Stefanie is still a songwriter and performer, as well as a Children's Entertainment Executive for Baby Genius Brands. Unlike some of the other moms on the show, Stefanie takes a "marriage first" approach to parenting.
On the show, Stefanie caught my attention when Xzibit appeared at the pool party she threw for her kids, and of course with her confession that she literally locks her children in their bedrooms at night. While the other ladies look at one another with pointed "Is she for real?" expressions, Stefanie shrugs innocently.
I honestly cannot wait to see how all of this plays out.