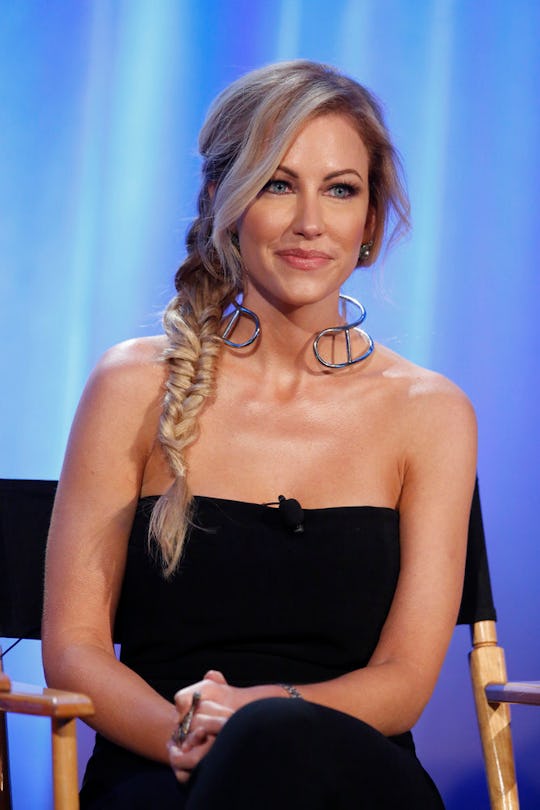 Trae Patton/NBC Universal
Who Is Stephanie Hollman On 'Real Housewife of Dallas'? Meet The "Girl Next Door"
Bravo is continuing to take us all on another new adventure into the lives of the fabulously wealthy with its Real Housewives franchise, and this time we're headed Dallas. The new series comes with a set of new ladies, all of which are definitely going to live up to the Real Housewives name. One of the new cast members, Stephanie Hollman, is sure to peak the interest of fans. So, who is Stephanie Hollman on the Real Housewives of Dallas?
On the Real Housewives of Dallas, Stephanie Hollman is the self-described girl-next-door "if you live in a big ole mansion." According to her Bravo bio, the Dallas Housewife grew up in a small town in Oklahoma, and now lives on the golf course of the Four Seasons with her husband and two adorable little boys. (But where on the golf course? Like, Hole 14? Near a water hazard? The fanciest one? We'll have to watch to learn that.)
According to her biography, Stephanie is most passionate about giving back through several charity organizations, and carousing around town with her best friend, fellow Dallas Housewife, Brandi Redmond. Also included in her bio is this interesting tidbit: "In order for her to make her own money, Stephanie's husband, Travis, frequently writes up a list of chores for her to complete when he is away on business." It will certainly be interesting to see how that is laid out on the series.
So what else can we learn about this fascinating lady?
She Is Friends With Brandi Redmond
The pair are such good friends, they frequently refer to one another as "family." I honestly can't wait to watch them together. Ramonja (Ramona Singer and Sonja Morgan of RHONY) part deux? Stephandi?
She Is Always Glam
These are Stephanie's "lucky shoes" that she wore on her wedding, on her way to the Real Housewives of Dallas press tour, and, apparently, on the way to the hospital to give birth to both of her kids, according to her Instagram caption. Color me impressed.
She Is The Mother Of Two
Stephanie definitely believes that she is a mom first before being a Housewife.
She Is Proud Of Her Roots
Stephanie proudly posted this sweet photo of her grandparents on their 60th wedding anniversary. How cute are they?
I can't wait to see what this small town girl has in store for big city Dallas, and whether those fancy shoes will make an appearance.