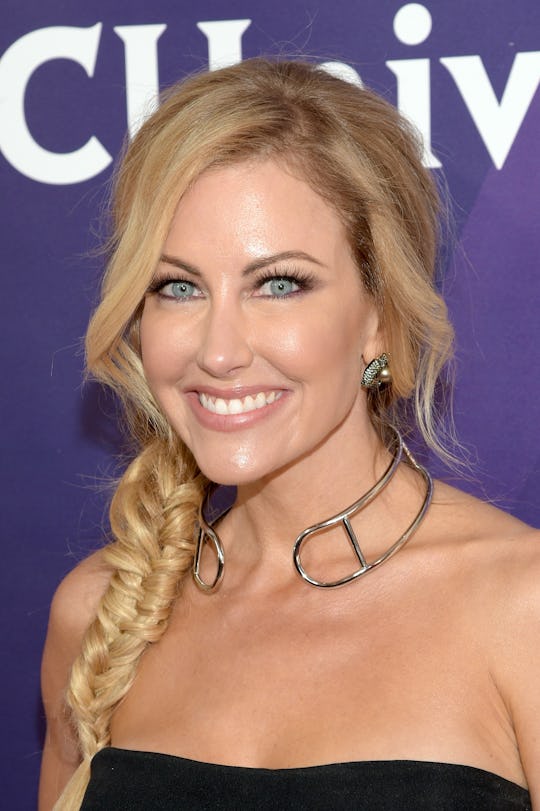 Jason Kempin/Getty Images Entertainment/Getty Images
Who Is Stephanie Hollman's Husband On 'Real Housewives'? He Is The Heir To A Fortune
There are a lot of intriguing things about the new cast of the Real Housewives of Dallas. Many of them will probably be answered once the show premieres and the characters start to develop. Often times, some of the most notable characters are those supporting the Housewives, mainly the husbands. One husband that might catch the attention of some viewers is Stephanie Hollman's husband, Travis Hollman on Real Housewives of Dallas. So, who is the "girl next door's" husband, and what do fans need to know about him?
Looking at Real Housewife of Dallas Stephanie Hollman's biography, it's hard to escape the sentence, "In order for her to make her own money, Stephanie's husband, Travis, frequently writes up a list of chores for her to complete when he is away on business." So, who is this gentleman? Stephanie Hollman's husband is quite busy as the president of Hollman Inc., a company started by his father 39 years ago.
Hollman Inc. was started 39 years ago by Joe Hollman, Travis Hollman's father. Hollman Inc. is currently the leading manufacturer of wood and laminate lockers. (Hey, someone's has to do it.) Hollman Inc.'s product has outfitted gyms such as L.A. Fitness and Planet Fitness, Country Club lockers, college athletic programs such as Texas A&M and Michigan State, and for the Indiana Pacers. That's some pretty wide-ranging lockers! In fact, you've probably stuffed your gym bag in one of Hollman's lockers at one point or another.
Also mentioned in Stephanie Hollman's bio is her dedication to charitable giving, a passion she evidently shares with her husband, and the Hollman company in general. According to the company's website, Hollman Inc. has been "leading by example with charitable giving" for generations, and helps to financially support many charitable organizations. These include The Family Place, Big Brothers and Sisters of America, UNICEF, AIDS Services of Dallas, and Chris Kyle Memorial Benefit and Auction. Contributing financially to these organizations is definitely great, and it's nice to see big companies give back in this way. So good on you, Hollmans!
And the Hollmans definitely have a lot to give. While it is just an estimation, and by no means confirmed, The Net Worth estimates Stephanie and Travis' net worth to be around $18 million. Which, wow. The couple is clearly no stranger to luxury. Their home is situated on the golf course of the Four Seasons, and Stephanie's Instagram depicts some lavish vacations, fancy galas, and of course, bling. Sounds like the perfect cocktail for a Housewife in the making.