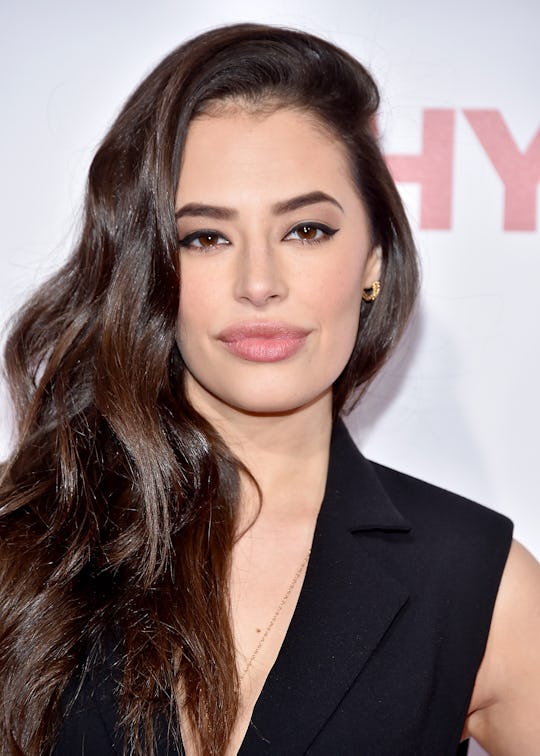 Mike Windle/Getty Images Entertainment/Getty Images
Sydney Is Up To No Good On 'Pretty Little Liars'
It seems like every character who ever graced the screen on Pretty Little Liars is coming back for the show's final season, and that includes semi-antagonist Sydney Driscoll from Season 5. She already made a brief appearance in Season 7 in disguise as Jenna, but the sneak peek for "Hold Your Piece" could hint at Sydney being involved in A.D.'s plans somehow. Since it's been so long since she played a part in the eternal and ongoing drama in Rosewood, some fans might need to be reminded of the shenanigans she used to get up to during her days on the show. So who is Sydney Driscoll on Pretty Little Liars?
Sydney usually acted as a Jenna lookalike whenever one was needed (lookalikes are always needed in Rosewood) and apparently she's still functioning as Jenna's partner in crime. In the upcoming episode, it looks like Sydney will be coming into conflict with Aria and Emily, who find out that she was the one who stole Hanna's dress design and may have been the one to shoot Spencer. As shown in the promo, they decide to give Sydney the old shakedown for some answers. But before Sydney was sneaking around for Jenna (and maybe A.D.), what havoc did she wreak in Rosewood?
She Was An Emily Fangirl
When Sydney first appeared on the scene in Season 5, she positioned herself as Emily's number one fangirl and sought out Emily's help in improving her swimming time. However, she had ulterior motives that were quickly uncovered.
She Was A Soldier In Mona's Army
After Alison returned to Rosewood, Mona set up her own little army of followers to try and oust the former queen bee. Sydney was among their number, meaning her friendship with Emily was just a way for her to get information. She purported to really like Emily, but who could believe her after all the lying she did?
She's Jenna's Lackey
After Sydney was spotted taking Jenna to a doctor's appointment, it was revealed that Jenna was the whole reason she came to Rosewood in the first place. They first met when Sydney was volunteering at a school for the blind that Jenna attended, which was where Sydney saw firsthand how much Alison had hurt Jenna. When Alison was back in town, Jenna called on her old friend for support.
She's Team Alison... Sort Of
In "How The 'A' Stole Christmas," both Sydney and Jenna were inexplicably amongst the girls following Alison during the Masquerade Ice Ball despite the fact that they were both convinced Alison had killed Mona. They were just backing Alison up to protect themselves. That was the last time Sydney showed her face in Rosewood until her return in Season 7.
Sydney always seemed to be doing someone else's dirty work, so not much has changed. However, she never actually did anything too awful; she was mostly there to confuse and deflect. She might be up to something now, but chances are she's not the big bad. She's just another obstacle.