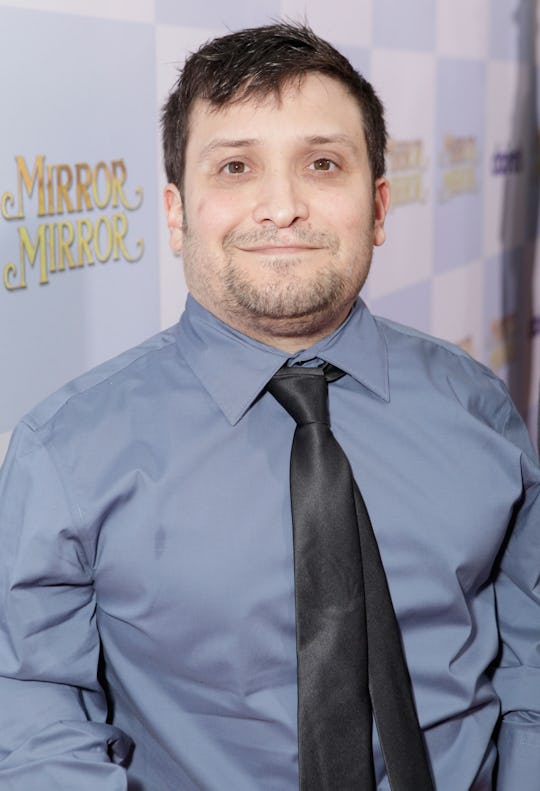 Todd Williamson/Getty
Who Is Terra Jole's Husband? You May Have Seen Joe Gnoffo Before
This season on Dancing With the Stars star of Little Women: LA, Terra Jolé is out to prove that being a little person cannot and will not stop her from absolutely slaying at every opportunity she gets. And there to support her is a huge cast of friends and family, including her picture perfect husband and two adorable babies. But, who is Terra Jolé's husband? Don't be surprised if he looks a little familiar. Jolé's husband Joe Gnoffo is an actor who has been around for quite some time.
Like his career-goals wife, Terra, Gnoffo, is also much like his wife in that he has completely conquered his own life goals as an actor. Gnoffo has acted in films such as Benchwarmers and Mirror, Mirror, as well as guest spots in According to Jim, Drake and Josh, and Desperate Housewives. He also, of course, is a frequent figure present in wife Jolé's reality shows. So, if you haven't caught any of the above movies or shows, you can still catch Gnoffo and Terra in action on their own show — and trust me, you want to watch them. They're great.
But aside from his acting career, Gnoffo is also a drummer in a Nirvana tribute band called Nirvanish (cute, right?). In previous seasons, Gnoffo was often seen to be kept pretty busy with the band's schedule. Before Nirvanish, Gnoffo was part of another band called Post Trauma. According to the band's bio on their website:
Nirvanish is a tribute to Nirvana that strives to replicate the audio integrity of Nirvana's recorded work while capturing the electric fury that the group was known for on stage.
Gnoffo and Jolé were married on June 21, 2015, just a few months after their first child, Penelope, was born. Their son, Grayson was born just weeks before the premiere of Dancing With the Stars, which means that Jolé is actually superwoman. Wherever the couple's busy show-business careers take them, it's clear that they are a family that supports each other.