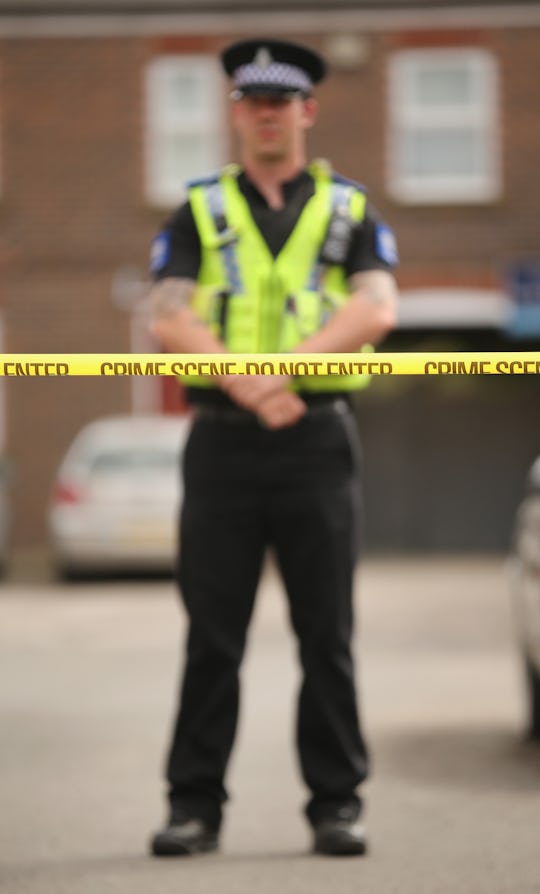 Christopher Furlong/Getty Images News/Getty Images
Who Is The Lackland Air Force Base Shooter? The Base Is Locked Down
Friday morning, police officers responded to reports of an active shooter situation at Lackland Air Force Base in San Antonio, Texas. According to the Bexar County Sheriff, who posted regular updates on the department's official Twitter account, the gunman was still at large at 10:21 a.m. In the hours since, the scene has been secured. CNBC reported that at least two victims died. Who is the Lackland Air Force Base shooter? Their name has not yet been reported, and the base is currently locked down.
James Keith, a spokesman for Bexar County law enforcement said the shooting appears to have been a murder-suicide. The two dead found in the same room at a Lackland Air Force Base facility. Even so, law enforcement officials will continue searching the grounds since the investigation is still in its very early stages and little has been confirmed. A Pentagon spokesperson told CNN that the suspected shooter was not a civilian intruder. He appears to have been an airman who shot his squadron commander before shooting himself. That Pentagon official did not report any updates on the status or identities of either the suspected shooter or his commander.
The official account for the Bexar County Sheriff's department first reported the incident on Twitter at 9:50 a.m. Nearly half an hour later, the account posted that officials were on the scene clearing everyone from the base's buildings. Shortly thereafter, the sheriff's Twitter account reported that there were victims of the shooting and that the scene was still active.
Though the sheriff's department reported about 15 minutes later that "we have two dead at Lackland Air Force Base, deputies are still inside the building," any more details about the shooter and the incident were not immediately available.
The shooting took place at a building in Lackland Air Force, which is located in southwestern Texas. According to Lackland's Facebook page, the incident occurred at the Medina Annex, and, shortly after, officials were on the scene and all schools and child development centers on the base were secured. This base is laid out in a typical fashion, but it is special among Air Force facilities. It is where that branch of the military carries out its basic training for new enlistees. Back in 2010, Lackland joined with Fort Sam Houston and Randolph Air Force Base to form the Joint Base San Antonio, or JBSA.
Lackland Air Force Base is just 160 miles from Fort Hood, the scene of the deadliest shooting at a United States military base. In 2009, 13 people were killed there and 31 were injured.