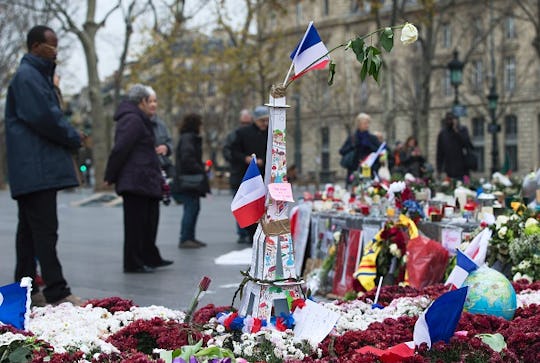 Who is The New Paris Attack Suspect? Man Arrested In Connection with November Attacks
Authorities in France have arrested a suspect in connection to the Paris attacks that hit the city on Nov. 13. The suspect is being held along with two other suspects who are allegedly connected to the Vincennes siege in January. Authorities have not commented on whether or not the two events — which occurred ten months apart — were linked. The arrest comes a month after the world watched the unsuccessful manhunt of attacker Salah Abdeslam, and has led many to ask who is the new Paris attack suspect?
The BBC reports that the suspect is a 29-year-old male, whose name has yet to be releases. According to reports, the suspect had plans to travel to Syri when arrested on Tuesday. The arrest comes after a series for more than 2,700 raids in France, which were conducted in hopes of finding connections to the Nov. 13 attacks. As a result of the raids, 360 people across France have been placed under house arrest. Although not many details have been released regarding the latest Paris attack suspect, police were able to share more details regarding the two suspects being held in connection to the January market attack in Vincennes, which occurred after the Charlie Hebdo attack.
The suspects, arrested in northern France, are Claude Hermant and his partner. They are currently being held under suspicion of having provided weapons to Amedy Coulibaly, who killed five people and took many more hostage at the Hyper Cacher market on Jan, 9. CNN reports that Hermant is well-known in the area as a supporter of the far right, and the ex-soldier spent time working in security for the National Front, an anti-immigration political party.
The main suspect in the Nov. 13 attacks, Salah Abdeslam, remains at large, although Morocco recently issued a warrant for his arrest, fearing that he has left Europe and entered Northern Africa. Though information concerning these suspects is still sparse, the arrests may bring France a step closer to peace after enduring a horrifying year of attacks.
Images: JOEL SAGET/Getty