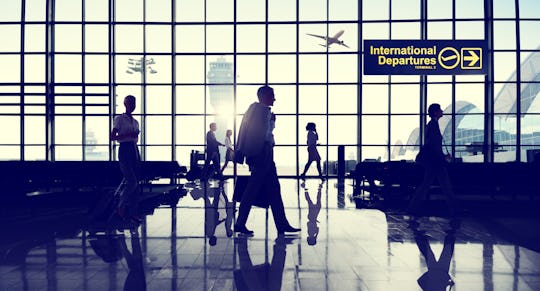 Fotolia
Who Is The Shooter By San Diego International Airport? Cops Say The Man Is In A Nearby Building
Update: The gunman has been identified as Titus Colbert, 33, and is currently in police custody. The investigation is ongoing, but U.S. News & World Report writes that "Colbert threw 'multiple weapons' out the window of a rooftop apartment before being taken into custody." After a four-hour stand-off, authorities reportedly fired tear gas through the gunman's apartment, leading the gunman to leave his home. No one was injured during the incident, and the FAA is now allowing flights to land in San Diego Airport.  
Police in San Diego are in a standoff with an active shooter reportedly in possession of a high-powered rifle. But just who the shooter by the San Diego Airport is exactly, has yet to be confirmed. During a press conference, Lieutenant Scott Wahl of the San Diego Police Department declined to release the gunman's name. ABC affiliate KGTV reports that the shooter is a man located in an apartment building in the 2400 block of nearby Brant Street. The outlet also reports that the standoff began when the suspect fired at officers responding to a domestic violence call this morning. Since then, 
Meanwhile, the San Diego International Airport is at a ground stop due to its proximity to the SWAT teams that have assembled; now that the gunman is contained, Wahl said that air traffic at Lindbergh Field may be permitted at the discretion of officials. The San Diego Police tweeted that both nearby City Tree Christian School and Washington Elementary School are on lock down. NBC affiliate KNSD reports that there are no known injuries. An officer said during a press conference that neighboring residents have been evacuated, but everyone in the Bankers Hill area is asked to shelter in place. Police also request that anyone watching the situation unfold avoid revealing officers' positions on television and social media. 
Image: Fotolia