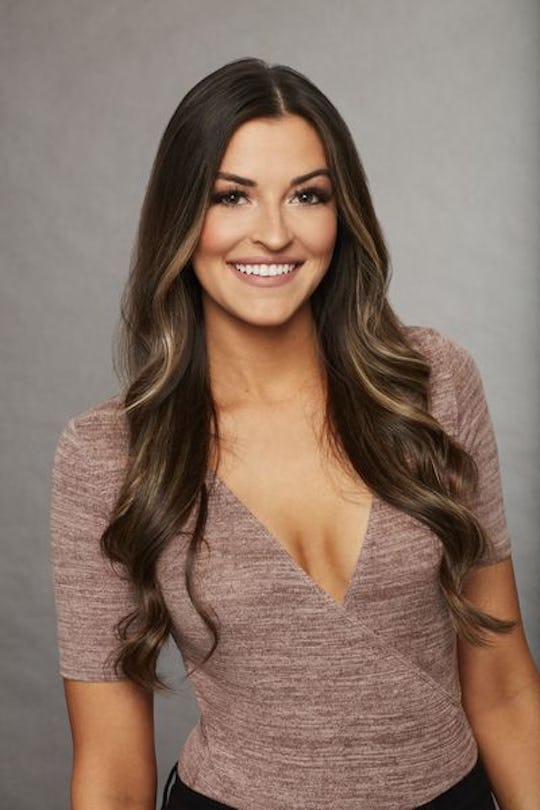 Craig Sjodin/ABC
Tia's Love Life Has Seriously Cooled Down Since 'The Bachelor'
This season of The Bachelorette caught a dose of drama on the latest episode. Besides the fight between Lincoln and Connor over a picture, it was also revealed that Colton has dated Tia Booth, a contestant on the previous season of The Bachelor, and one of Becca's friends. Now fans are wondering who is Tia dating now? Based on her Instagram, it looks like Tia is still single and just living her best life, hanging out with her girlfriends and rooting for Becca from the comfort of her home.
For those who may not remember, both Tia and Becca competed for Arie Luyendyks Jr.'s heart last season. While Tia didn't make it as far as Becca, obviously, she still made it all the way to hometown dates. Plus, she was a fan favorite and many people even thought she might be the Bachelorette this season. Although she and Becca were competing for a final rose from the same guy, like many previous Bachelor contestants, Becca and Tia seemed to have built a genuine friendship while they were on the show together. Tia was even there the night Becca was announced as the new Bachelorette. Which is why Colton's revelation is so heartbreaking.
Colton told Becca that he had a short lived relationship with Tia back in January. "We had a weekend together and we had a good time, but for me the timing wasn't right to grow what was a spark into a flame," he said. "If my feelings were strong enough, I wouldn't have come on [the show]. I think that from what I know of you, we could build something awesome. We could have the time. Whereas it wasn't there moving forward, with her."
However, Becca felt rightfully skeptical. "I'm not going to lie — I don't know how I feel about it," she told Colton. "It makes me feel a little bit sick. I'm very attracted to you, I really like where our conversation was on night one and I feel like we had a lot in common, but it's a very tricky situation. It puts me in a very strange position. It's just a lot to take in right now."
In a blog post for People, Becca revealed more on how she felt about Colton's reveal:
My friendship with Tia (and all the strong, amazing women in my life) mean the world to me. So really, the first thing I wanted to do was send him straight home. But the fact of the matter is I was really drawn to Colton for reasons other than just our chemistry and how impressed I was with his charity for Cystic Fibrosis. I felt like there was an invisible pull, something that in my gut told me to not discount our spark.
Thus, despite Colton's revelation he was able to stay for another week, though it's hard to say how long he'll actually be able to stick around. Especially because Tia is supposed to appear on the next episode. Surely, with Tia, Becca, and Colton all in the same place a discussion about Tia and Colton's relationship, no matter how brief it was, will come out. There's no doubt that whatever Tia has to say, Becca will take it to heart, and if Tia says Colton is bad news that Becca will most likely send him packing, which is a shame since he was a frontrunner until his relationship with Tia came to light.
To see how this all plays out make sure to tune into the next episode of The Bachelorette, which airs on Monday at 8 p.m. EST on ABC. This is an episode you definitely won't want to miss!