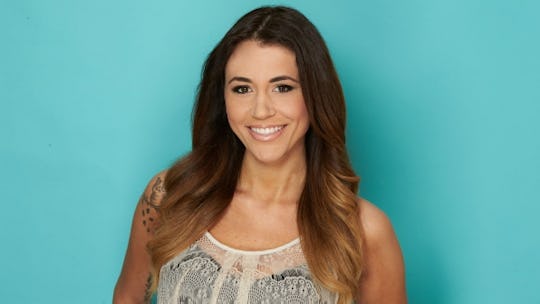 CBS
Who Is Tiffany Rousso On 'Big Brother 18'? Vanessa's Sister Could Have A Leg Up
Vanessa Rousso played a good game on Big Brother, and a highly strategic one at that. She made alliances and deals and it almost got her the win – almost being the key word. Vanessa came in third place instead, and she was ultimately ousted by a former ally. Still, her skill at manipulating situations to her benefit made her a huge threat and she left behind an impressive legacy. As a professional poker player, it was no wonder she was so good at games – and at maintaining a facade. Now her sister is entering the Big Brother house which could mean fans will have Vanessa Part II on their hands. But who is Tiffany Russo on Big Brother 18, really?
Though she may come prepared with a bag of tips and tricks gleaned from her sister's days reigning over the game, Tiffany is still her own person. She might decide to do things very differently in her bid to win. Like her sister, Tiffany will be thirty-two when she moves into the Big Brother house, though her occupation is about as far from professional poker as one could get. Tiffany is a high school teacher, so at the very least she'll know how to wrangle large groups of difficult people.
Based purely on her Big Brother biography, Tiffany seems like a pretty positive person interested in making connections with the other people in the house – as long as it promises to help her out, of course. That Rousso DNA must have a strand devoted entirely to competition prowess. Her strategy for winning is a carefully thought-out, threefold plan:
I am planning on integrating three key facets into my game: I want to build rapport with everyone, be social, and have one person I can trust until the end. I will make people feel like I am on their side. I also hope to be great at competitions when needed. It's all about timing. You don't want to come out with guns blazing!
I'll also be sure to align myself loosely with bigger threats, so they get taken out first, but they will be more likely to win HOH competitions.
Friendliness seems to be instrumental to Tiffany's game plan. She cites Janelle Pierzina as a favorite cast member from seasons past because she was likeable, smart, and a "competition beast." It's possible that Tiffany will try to follow in her footsteps, especially because she's concerned with staying positive while in the house. "Every moment in the house is a chance to turn it all around," she said. "It's like living in a fairytale book you're creating yourself."
Tiffany's optimism could definitely buoy her chances in the competition, especially if she keeps her wits about her at the same time.